With crowdfunding continuing to grow in popularity, Indiegogo has unveiled ten reasons why entrepreneurs are making their way to its funding portal.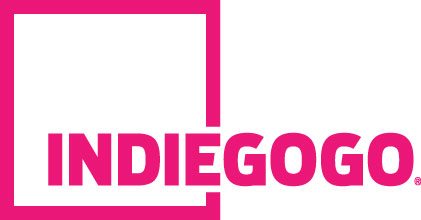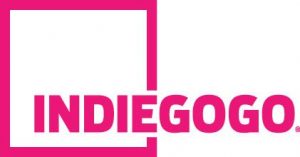 The global crowdfunding website shared:
"The Indiegogo community has explored the potential of crowdfunding and helped shape our platform into what it is today. Over the last 8 years, we've created new services and improvements based on real feedback to help you achieve your crowdfunding goals, including these 10 unique features that you won't find on any other platform."
Check out the ten reasons below.
Tools to launch a company: The company revealed that it has various tools to help entrpereneurs get started on their funding projects, including its Indemand program. "Indiegogo InDemand allows you to continue raising funds and building a community and brand after your initial campaign ends. You'll receive ongoing exposure on the Indiegogo platform, reach new audiences and still have access to the same robust analytics and engagement tools as you did during your campaign. Plus, it's super easy to opt in."
Sell your product in stores and online: Indiegogo will support entrepreneurs by providing business connections. ". Amazon Launchpad makes it easy for startups to have their products discovered on Amazon, with access to Amazon's powerful marketing tools, world-class retail expertise and global infrastructure. Target Open House is part retail, part lab, part meeting venue, giving the Indiegogo community the chance to not only be discovered by Target buyers but to test their products with the public in a startup-safe environment."
Real, live customer support: The company not only offers online guides and helpful tips through its blog, it also provides 24-hour customer service. "We know that starting a business on your own is scary, which is why we offer 24-hour, real, live customer support. Not only do we have a support team with a wealth of knowledge to share with you, but we have campaign strategists who are true crowdfunding experts and are eager to offer you tips and insights from the trade."
Send funds anywhere in the world: Due to Indiegogo being a global crowdfunding platforms, backers from pretty much everywhere (223 countries) can help fund campaigns. "Indiegogo is a global platform, reaching more than 223 countries and regions worldwide. This means that you can tap into new markets and demographics, learning and optimizing along the way."
Advanced pixel tracking: Indiegogo also offers pixel tracking for Facebook and Google. "Optimizing your ads and targeting the right people to get more eyeballs on your campaign page is key to any paid media strategy."
API for ultimate customization: The company provided details about its API. "Our powerful API gives you the chance to customize your campaign experience like never before. You can access new tools and features and implement them in ways that work specifically for your launch."
Multiple funding options: Indiegogo provides either all-or-nothing funding (fixed) or flexible (meaning you would receive the funds even if your campaign fails to meet its initial goal). "No matter what funding option you choose, rest assured that the dollar amount you see on your campaign page is the real total. That's because we charge at the time of contributions rather than when the campaign is over, meaning that you won't have to worry about leakage from canceled orders or invalid credit cards."
Referral Contests: The company also offers referral contests for campaign organizers. "Referral Contests make it easy to tap into your existing funders' networks and mobilizing them to drive traffic back to your campaign page. You can empower your audience by creating incentives, like earning free perks and products, that get them excited to share your campaign widely through their social circles and increase contributions."
Secret Perks: Indiegogo shared details about its new feature, secret perks. "Secret Perks are a new way to reward loyal backers and attract new adopters. By creating a unique link that you distribute, only certain people will get to see the Secret Perk. A few different ways to use Secret Perks include thanking early supporters, tailoring perks and bundles for organizations or discounting items for certain influencers."
Access to Contributor Data: Finally, Indiegogo campaigners have access to backers data. "At Indiegogo, you have instant access to contributor email addresses during your campaign, offering improved ability to market and communicate effectively to this valuable audience. Plus, our integrated communication tools make it easy to interact with your audience through updates, comments and messages."
Sponsored Links by DQ Promote