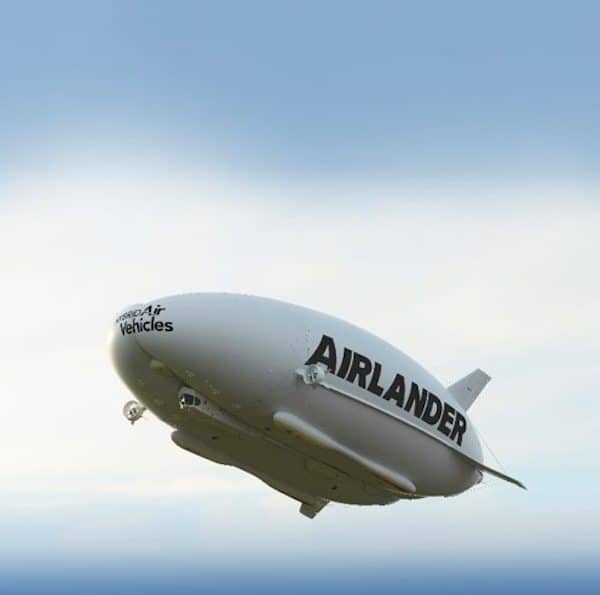 With their campaign for the "Airlander" continuing to be a huge success on Crowdcube, the team at Hybrid Air Vehicles sat down with the equity crowdfunding platform to discuss what they have been up to since their last initiative and why they decided to use crowdfunding once again.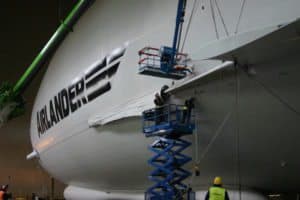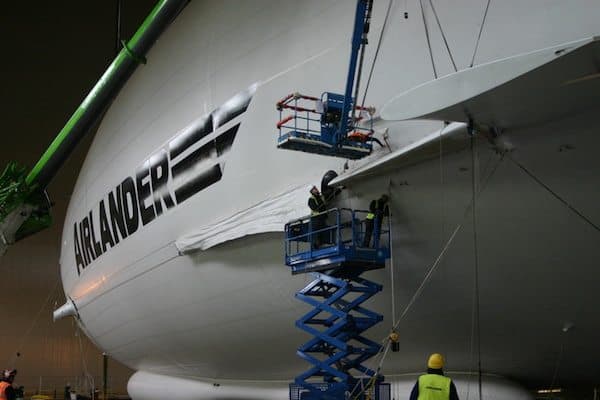 Hybrid Air Vehicles revealed in the campaign's description that the new Airlander is a testament of British ingenuity and technical expertise. Recently the company was selected from 136 companies to present at the environmental event, Cleartech London and it was chosen to be part of Euronews program that features three key innovative companies in Europe that are tackling climate change.
The company previously raised funds on Crowdcube for the Airlander 10, which was described as a wing-shaped aircraft that can fly for up to five days at a time if manned, and for over two weeks unmanned. The aircraft can also reach speeds of 100 mph, propelled by its wing-shaped design, four engines and the 38,000 m3 of helium in its hull.
During the interview, the Hybrid Air Vehicles crew explained how much the company has grown in the past three years:
"In 2013 Hybrid Air Vehicles had 15 employees. Our first crowdfunding in 2015 permitted us to rapidly grow our staff to over 100. Although we'll contract our workforce slightly during the Flight Test Programme, we will ramp up again as we gear up for production in 2018, then we expect to have 400 direct employees and will support 1,800 new aerospace jobs."
The company went on to state what has happened since its last campaign:
"On 5 May 2015, Hybrid Air Vehicles concluded a record-breaking £2.1m crowdfunding round on Crowdcube which, together with a UK Government grant and an EU Horizon 2020 grant for highly innovative SMEs, permitted us to achieve the following over the last 10 months: Hiring almost 100 employees. Hybrid Air Vehicles now has a workforce of 120 developing this exciting technology; Securing many supply chain deals, spending over £6m with suppliers, securing additional UK jobs and growth; Assembling and documenting the build of the Airlander in conjunction with the European Aviation regulators, EASA; and the Airlander has been unveiled and floated for the first time since it has been fully assembled in the UK."
They then noted what made them decide to turn to the funding method again:
"We have found crowdfunding to be a very quick and efficient way to raise funds, and unlike other equity raises, it doesn't require as much of the CEO and FDs time to have one-to-one meetings. We have also been inundated with requests from people who missed the first opportunity to invest, asking if they could become shareholders."
In regards to the future of Hybrid Air Vehicles, the team added:
"First Flight is just round the corner, and will be both a huge event and enormously satisfying for all of us. This round is funding the Flight Test Programme, which First Flight kicks off. There are a few months of rigorous testing of the aircraft before we start running trials and demonstrations for customers, which should permit us to break-even as a company. Then we expect orders for the aircraft to come rolling in, and us to take our place in the history of aviation."
Since its launch, Hybrid Air Vehicles' second campaign has secured over £700,000 from nearly 800 investors. It is set to close at the end of April.
Have a crowdfunding offering you'd like to share? Submit an offering for consideration using our Submit a Tip form and we may share it on our site!