This week, CEO of Seedrs, Jeff Lynn, met with CNBC to discuss how much equity crowdfunding has grown and why he believes that the funding method is developing as an asset class.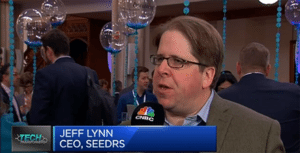 During his interview, Lynn revealed:
"We have seen massive growth in the three and a half years that Seedrs has been around. We've seen a huge number of ordinary investors from all walks of life wanting to back businesses they believe in. But it's still very early days."
Check out the full interview below.