Companisto has provided a platform for several successful German food startups in the recent past, including MyCouchBox, Naturbursche and Foodist, and it looks as if eatclever will be joining their ranks if the first day of its campaign is an indicator.  In the hours since launching this morning, eatclever has raised over 65,815€ from over 113 investors, already reaching 64% of the campaign's final goal.
A healthy riff on popular Deliveroo, eatclever develops tasty dishes in cooperation with nutrition experts, which are then freshly prepared in partner restaurants in 12 German towns and delivered directly to the customer. With more than 15,000 satisfied customers, eatclever has established its position on the market and hopes to accelerate its Germany-wide expansion with the help of its equity-based crowdfunding round on Companisto.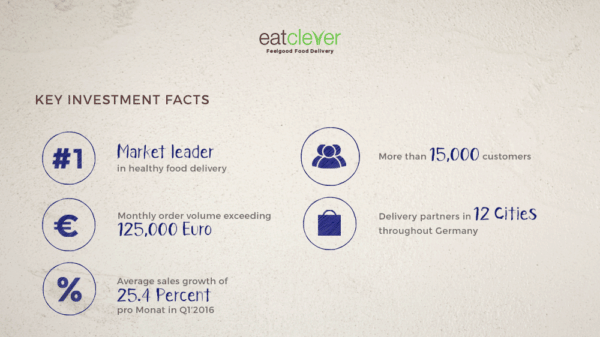 The premise: More and more people are interested in a healthy lifestyle. But it isn't always as simple as many would like. Reconciling the gym, wellness and a healthy work-life balance is a very time-consuming task. And many people unfortunately do not have enough time to prepare healthy meals. One possible solution to this problem is going for a delivery service but while the dishes may be varied they are usually the opposite of healthy.
"I want to develop eatclever into an economically sustainable business that provides Feelgood Food as an alternative to unhealthy fast food," shared eatclever Cofounder Marco Langhoff about his vision.
Added colleague and Cofounder Robin Himmels,
"Good food is not always a given as well as not being accessible to everyone. My goal is to enable people all over the world to order healthy and tasty dishes."
The team of founders identified this gap in the market and  founded eatclever in 2014, the first delivery service to specialize in exclusively healthy dishes, providing a balanced diet of carbohydrates and protein, including vegan and vegetarian options.  Tasty updates are revealed on the platform's blog. Hungry yet?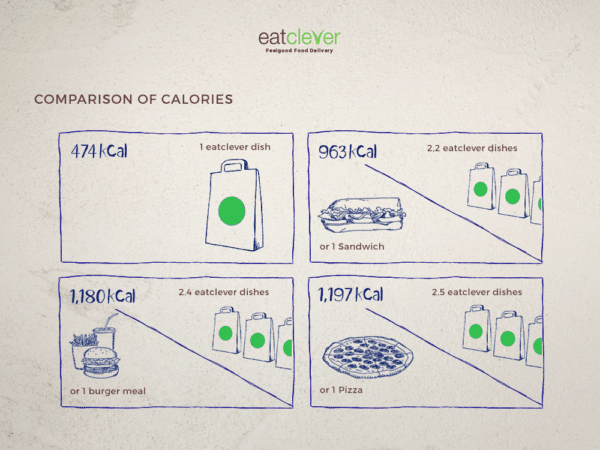 In comparison to other well-known delivery services, eatclever exclusively offers healthy and balanced meals for lunch and dinner. Its menu, which includes more than 30 dishes, was developed in cooperation with nutrition and health experts, with a mindset to keep the options low in calories. eatclever is the alternative to the fatty and unhealthy fast food delivered by some delivery services and suits modern nutritional concepts. For this reason, eatclever also calls its range "Feelgood Food."

eatclever customers order their meals directly via the website or the telephone. The order is then forwarded to the local delivery partner. Instead of opening a branch in every town, eatclever cooperates with existing restaurants that already deliver their own dishes in order to exploit the existing delivery structure. Partner restaurants are selected according to a stringent criteria and provided with comprehensive eatclever training. After the intensive course, eatclever partner restaurants can prepare and deliver the special eatclever dishes.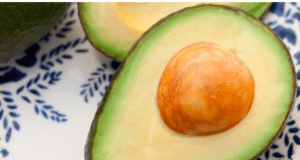 The win-win situation: eatclever not only can use its partners' functioning infrastructures (purchase, preparation and delivery), but the partnership can also enable eatclever to expand at a quicker clip and lower cost than franchises. The partner restaurants are subsequently less dependent on delivery portals.
Thanks to the eatclever licensing model, the partner restaurants benefit from additional revenue, new target groups and less competitive pressure. Following an optimization phase in the test market in Hamburg, the model was expanded to currently 12 German towns (Lüneburg, Hannover, Münster, Düsseldorf, Cologne, Bonn, Wiesbaden, Mainz, Frankfurt, Offenbach and Munich) with the following results:  15,000+ customers, order volumes of  EUR 125,000+ per month. In the first quarter 2016, eatclever increase its order volumes by an average of 25% per month.
"When will you finally start delivering food in our location? – We get asked this question very often. With the help of the Companists, we will be able to develop many more new sites than we have access to now," commented eatclever Cofounder Mohamed Chanin. "We can finally deliver to people who have been waiting for their food a long time, and will have a smile on our lips when we answer the ever-prevalent question."
Lastly, eatclever offers its Companists a special safety net, crowd voting, thus reducing the risk for Companists and strengthening their role as investors. eatclever will receive 2/3 of the investments immediately after the campaign. The last third will be deposited in an escrow account protected against insolvency, and it will not be paid out before the Companists have agreed to the payout by means of a majority decision (weighted according to investment amounts).
"The vote is scheduled to start 6 months after the end of the crowdfunding campaign," according to Companisto. "At the request of eatclever, the vote may also take place earlier than that. If the Companists do not agree to the payout, the remaining third will be repaid to them free of charge."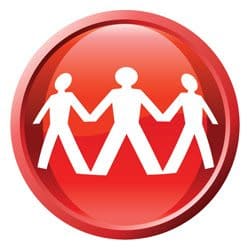 It is up to the Companists to decide whether the remaining third will be paid out to eatclever, which will increase the Companists' share, or whether the remaining third will be repaid to the Companists, thus causing their share to remain 2/3 of the total investment. To help the Companists make an informed decision, eatclever will report on its business development in an investor update:
"We at eatclever have deliberately decided to offer crowd voting. We are convinced that we will achieve a successful market launch of our delivery service for healthy dishes, and we want you to judge us by the success of our work," noted the campaign. "Therefore, we believe crowd voting is a great idea and will increase our investors' confidence in eatclever.
For investments about 500€, additional rewards are allocated including premium club membership, free food delivery, exclusive meals and chef dinners.  With a 50,000€ investment, investors may help decide eatclever's next locales.  My vote: Berlin and Leipzig! 60 days remain on eatclever's Companisto campaign.

_____________________________________________________

Have a crowdfunding offering you'd like to share? Submit an offering for consideration using our Submit a Tip form and we may share it on our site!

Sponsored Links by DQ Promote