Happy birthday, Kickstarter! Hard to believe that nearly a decades ago the crowdfunding giant was created to bring new and interesting projects to life. As part of the celebration, co-founder and CEO, Yancey Strickler, offered some details about the portal's growth and success over the past year.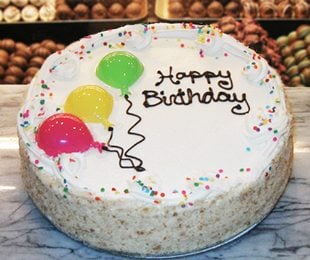 While discussing the Kickstarter team's growth, Yancey revealed there is a total of 137 employees currently, with most working in the platform's headquarters located in Greenpoint, Brooklyn. The team is notably consists of Kickstarter's biggest backers (including three employees in the site's top 20 backers):
"The team grew 20% last year. People joined from O'Reilly Media, Google, Facebook, and Ideo, as well as the American Association of Independent Music, Brooklyn Academy of Music, The New Museum, New York Foundation for the Arts, and The Film Society at Lincoln Center to name a few. About 45% of the team designs and codes the product, 45% supports backers and creators in each creative community, and 10% support the org itself."
On the Kickstarter community, Yancey stated that the community surpassed 100,000 successfully funded creative projects and 10 million backers. To date, over $2.3 billion has gone towards the portal's projects. He then noted the community's most memorable moments of the year:
"For the sixth-straight year a Kickstarter-funded film was nominated for an Oscar. For the third-straight year Kickstarter-funded albums were nominated for Grammys. For the fourth-straight year more than 10% of Sundance was Kickstarted. We crossed $100 million to documentary filmmakers, $400 million to independent game designers, and $400 million to product designers to date. Dancer Michelle Dorrance was awarded a MacArthur Genius grant. Kung Fury broke the internet. Charlie Kaufman's "Anomalisa"won Venice. The Ai Weiwei show at the Royal Academy in London got rave reviews and long queues. A team created the fastest human powered vehicle on Earth."
Moving on to the seventh year's developments, Strickler explained that the Kickstarter crew worked on various projects over the year, including:
The company became a Public Benefit Corporation
It launched in Western Europe (Austria, Belgium, France, Germany, Italy, Luxembourg, Spain, and Switzerland).
Kickstarter acquired online curated subscription company, Drip.
The portal introduced new knowledge-sharing area feature called Campus.
It developed a community tab to every project page with an infographic snapshot of that project's network of backers.
Kickstarter hosted its annual movie festival, which was screened in 32 theaters across the US and featured a great lineup of docs, features, and shorts.
The Kickstarter community aided refugees by pledging $1.7 million.
Kickstarter's app also became available for Android users.
While there was definitely a lot of successes over the year, Yancey did admit there was also some risks and challenges:
"Every Kickstarter project is required to outline its Risks and Challenges. Ours in a word for last year: fulfillment. Several high-profile projects ran into fulfillment challenges, and others became high-profile because of them. We launched two big projects to bring transparency to the challenges of fulfillment. We collaborated with The Wharton School of the University of Pennsylvania to conduct the largest-ever study of Kickstarter project outcomes. The Kickstarter Fulfillment Report surveyed more than 500,000 backers and creators, and determined that 9% of projects fail to deliver rewards. We widely promoted this research to increase understanding on how Kickstarter works."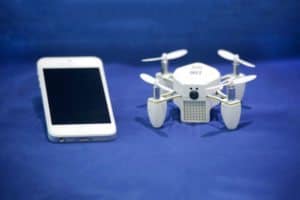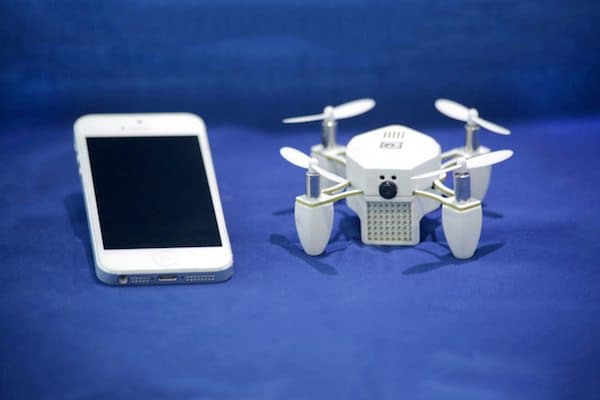 He went on to address one of Kickstarter's most infamous projects of the year, Zano:
"Last fall, the highly funded Zano drone project suddenly informed backers that they were throwing in the towel without explaining why. We commissioned an investigative journalist to look into and report on what went wrong. An independent, 10,000-word account of what happened was published a few weeks later."
In regards to Kickstarter mission and dedication, Yancey added:
"Art and creativity grant anyone the power to shape and comment on the world. Their importance to humanity is critical and continually underappreciated. We celebrate everyone who devotes their energy to creating and appreciating art, creativity, and culture. Kickstarter's mission is to help bring creative projects to life. We want a world where artists and creators can live sustainable, creative lives. We strive to forever be at their service. We've been fortunate to be surrounded by so much love, support, and encouragement over the years. Thank you so much for letting us a part of it. Here's to the next seven years!"