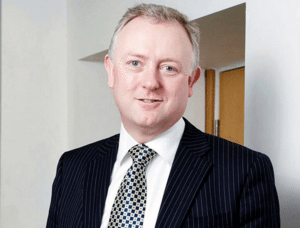 Assetz Capital has launched a "30-day access account" or 30DAA to their list of options for investors. According to the online lender, the 30-day account follows on the heels of success of their Quick Access Account (QAA).  Assetz Capital has pushed forward with providing more liquid alternatives for investors demanding more flexibility to access money and make withdrawals.
The 30-day account has a capped 4.25% target annual return (before taxes etc.). Investors may withdraw funds with 30 days notice during "normal market conditions." The 30DAA also has the added protection of a discretionary Provision Fund..  Ther is no fee to access the cash.  Assetz Capital expects the new investment vehicle to be IFISA elegible once they receive FCA approval. The 30DAA invests in both short and long-term loans and interest is paid monthly. The account is said to retain "substantial" cash balances in order to facilitate quick access for investors who require their investment back on the 30 days' notice.
Assetz Capital states it has experience solid results from the QAA which was launched last October. Since launche the QAA has seen over £50 million invested via the account.
Stuart Law, CEO at Assetz Capital commented on the new product;
"After the success of the recently launched Quick Access Account, it became very apparent that investors thought that quick access to their funds was of the utmost importance. The 30-Day Access Account not only means that money can be accessed quickly and easily in normal market conditions, but because of Assetz Capital's model, the account offers a current target rate of 4.25% gross per annum which should appeal to those looking for good risk-adjusted returns and who don't need the faster access to cash that the Quick Access Account offers."
Law believes their products open up the "world of peer to peer lending" to the mass market.  For many investors, access to cash is an important feature.