Last month, UK digital bank Tandem announced that it was making preparations to launch a crowdfunding campaign to raise $1.4 million through its very own site. Just a few weeks after this announcement, the company revealed that the initiative is set to go live on May 19th and will receive support from UK's equity crowdfunding platform, Seedrs.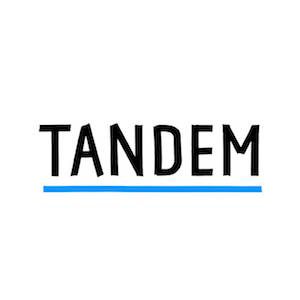 Tandem aims to provide the most helpful, not the most painful, bank services for customers. The company is the 14th bank to receive a license from the PRA in the past two and a half years. According to CNBC, Tandem recently offered up free shares that were worth 5% of the business in return for advice and product feedback. This funding round is reportedly part of the company's "Co-Founders" program, which allows customers to own shares of the business.
Ricky Knox, founder of Tandem, previously stated:
"Part of 'co-founders' is building a group of advocates. This is a group of people who have been involved. One of the things about the new generation growing up is that people want to come along and participate. We get them involved and we hope they will be customers and they will bring all their mates too."
Tandem explained that it received its banking license in November 2015 and has since unveiled a 5000-strong community of Co-Founders, who are helping build a good bank through participation online and at regular events in London. This crowdfund has been arranged to offer new and existing Co-Founders the opportunity to further participate in the future success of Tandem. Members of the public who pre-register will also become Co-Founders, which otherwise remains invite only.
Knox recently commented:
"This crowdfund campaign sees us answer the call from many in our Co-Founder community. Since the community is now well over 5000 members, they asked how else they could invest in the bank – outside of our online hub, open office policy and monthly events. We are delighted to welcome the public to be part of something very special; the creation of a good bank.
Our institutional investors share our belief that there needs to be a 'good bank' in the market which gives its customers a better life with money. As such, we have already received £22m in investment, including from the Omidyar Network, an investment portfolio which has philanthropy at its core. We are currently in 'active testing', with a handful of accounts live. The feedback has been overwhelmingly positive and I can't wait for us to launch in the UK later this year."
Speaking about Seedrs involvement with the campaign, CEO and co-founder of the funding portal, Jeff Lynn, added:
"I am delighted that Seedrs is supporting Tandem's fundraising campaign. I think Tandem is a hugely exciting business and has the potential to disrupt the traditional banking model by re-aligning it with 21st century customer expectations. I've known their co-founder, Ricky Knox, for a long time, and he and many of his early backers are very impressive individuals. It is a great pleasure to be working with them on this campaign."
Have a crowdfunding offering you'd like to share? Submit an offering for consideration using our Submit a Tip form and we may share it on our site!