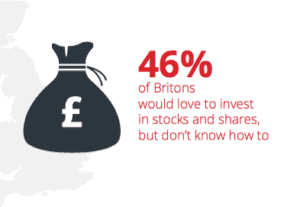 Following the decision by the Bank of England to hold interest rates at 0.5%, SyndicateRoom CEO and co-founder Gonçalo de Vasconcelos made the statement that investors need alternatives in a historically low interest rate world.
"In an environment of low-interest rates, Britons are looking for alternative ways to support their financial priorities. Having surveyed the UK's personal finance habits this month, we found that over two-thirds of the UK are off track with their financial plans," stated de Vasconcelos. "Despite low-interest rates, almost half of the nation's wealth is tied up in bank accounts and ISAs. With the baby-boomer generation focussed on planning for retirement, and over a third of adults under 30 saving for a first home, this is a concern for many. It demonstrates that there is a real need for people to look at alternative investments to achieve their goals."
SyndicateRoom believes "smart equity investing might just be the simplest route to building personal wealth."
The referenced study, in partnership with FTI consulting, commissioned by SyndicateRoom states;
"Brits are almost universally fascinated with finance. With average total personal assets now coming in at around £173,000 per adult, it's understandable that almost nine out of ten people (88%) want to be involved with the investment decisions that will shape their future."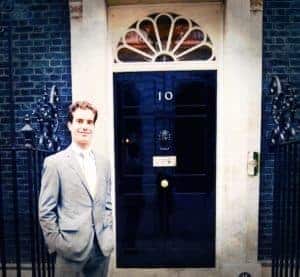 Yet there is an age divide as to how investors view opportunity. The report explains;
"Almost two in five millennials (39%) say their friends would describe them as willing to take risks, while most (54%) baby boomers say they'd be described as cautious, preferring only a small amount of risk."
As technology improves and options grow as to where one may put there money, SyndicateRoom asks the question if Millennials will follow their Baby Boomer parent's path of risk avoidance.
SyndicateRoom sees a deep interest to invest in equities yet there remans educational barriers. But there is a profound interest to learn and gain access to alternative investments.
SyndicateRoom sees access to opportunity and easy to use platforms as the challenge – not the consumer demand. They recognize that "new mechanisms for investing and lending are well and truly turning the industry on its head."  Of course SyndicateRoom is one of the leaders in the new world order of internet finance.  Their recent announcement of an agreement with the LSE to provide greater access to IPOs is indicative of their platform roadmap.
The survey is an interesting snap-shot of UK perception to both opportunity and need. And it is not just about investment crowdfunding. There is a broader theme at play here as technology becomes a greater factor in access and retail investors become more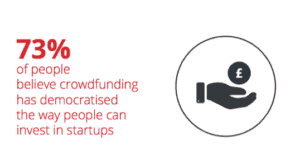 sophisticated.

The report is available for a free download on the SyndicateRoom site. You just have to hand over your email address first.

Sponsored Links by DQ Promote