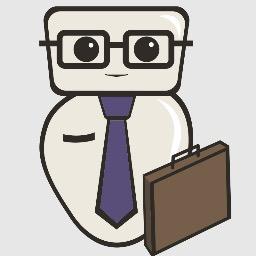 If there is one industry in dire need of disruption it is the legal industry and iDisclose is leading the charge. The creation of Georgia Quinn (a Crowdfund Insider Senior Contributor) and Doug Ellenoff, the pair have set out to drive the cost of legal services down for companies raising capital.  iDisclose has targeted the Regulation CF sector (Title III crowdfunding) as a perfect market to drive value for both investor and  issuer.  iDisclose already offers a full private placement memorandum (PPM) for offerings under Regulation D of the Securities Act of 1933 and has multiple partnerships with Title II crowdfunding platforms.
Today, iDisclose is announcing agreements with multiple investment crowdfunding platforms to assist in preparing Form C Disclosures. These filings are mandated under the law and thus iDisclose will ease the burden for entrepreneurs in preparing the required document.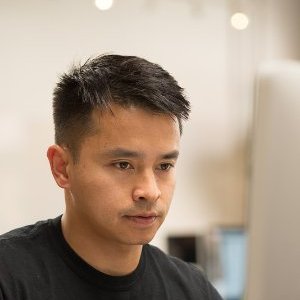 Republic, an offshoot of AngelList, is on the list of integrating platforms.  Co-founder and CEO of Republic and AngelList alum Kendrick Nguyen stated;
"few people understand this space better than Georgia. Republic's collaboration with iDisclose has been important to our development of a product that meets regulatory best practices and is also manageable and affordable to issuers."
Michael Mildenberger, CEO and co-founder of Funding Wonder, another iDisclose client states;
"Title III offers an exciting new way for small businesses to secure debt financing from non-accredited investors but the process must be as frictionless as possible. iDisclose is our secret sauce to easily and efficiently generate required documentation."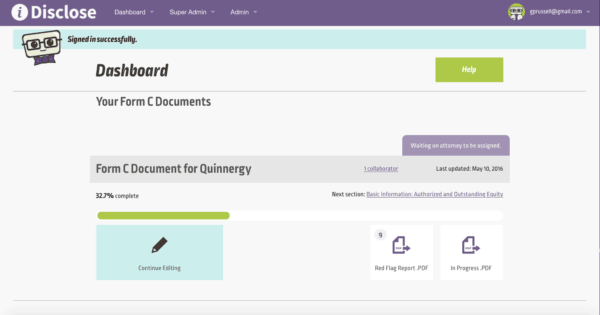 While Title III retail crowdfunding is supposed to be a streamlined, scaled disclosure process, funding portals still need to adhere to 686 pages of SEC rules. Condensing this epic regulatory tome into a streamlined application was no small feat.  Miraculous perhaps.
Former Chief of the Office of Small Business Policy at the SEC, securities regulation consultant and iDisclose advisory board member Gerald Laporte shared his perspective;
"as excited as we are for the launch of investment Crowdfunding and the promise that it holds for entrepreneurs to more efficiently raise capital online, as a securities lawyer, I am mindful of the required securities disclosure that is not only required by the new rules but the practical need to properly advise potential investors both as to the opportunity and all of the risks, that is where iDisclose comes in."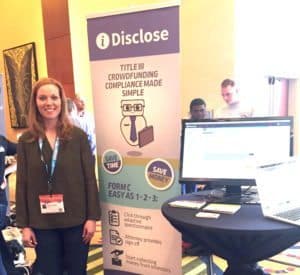 Quinn views her mission as a vital factor in enabling entrepreneurs;
"…at iDisclose, we are empowering entrepreneurs to actually comply with the lengthy and detailed regulations set forth by Regulation Crowdfunding. We, like this new industry, are an example of how technology can overcome traditional challenges faced by small and startup businesses when it comes to raising money. I love what we are doing because we protect both the issuer and the investor – there are no losers here."
iDisclose has also partnered with SeedInvest, Priori Legal, Legal Hero and more.  The lawtech firm believes forward thinking legal service firms will want to leverage their technology and this makes sense. Law firms and legal marketplaces will be far better positioned to scale and drive more revenue by using the  iDisclose application.  Quinn notes that an attorney still must review, and sign, any produced document. For law firms there is also an opportunity to establish a long term relationship with an emerging company.
As for the cost of iDisclose, a business conducting a Title III offer will pay $3500 – or less. Gone are the days of tens of thousands of dollars.
"There's so much excitement among entrepreneurs about these new regulations," said Legal Hero's co-founder and CEO Annie Webber. "Crowdfunding is a great way to raise funds but it is not foolproof and the legal issues are complicated. iDisclose has created a product that will absolutely be the leader in the market and we're thrilled to be a partner."
Parsa Pezeshki, Priori Legal's Head of Business Development and Market Strategy, described iDisclose as an "advantageous opportunity for all parties involved."
Tom Glocer, former CEO of Thomson Reuters, founder and managing partner of Angelic Ventures, LP and advisory board member of iDisclose explained that,
"the introduction of the new crowdfunding rules has created a unique opportunity for early stage growth companies to tap the capital markets. iDisclose allows issuers and their advisors to automate much of this process and I can't think of a better way to balance legal compliance with a cost-effective and streamlined process that will appeal to tech-enabled issuers."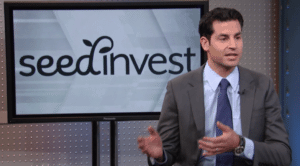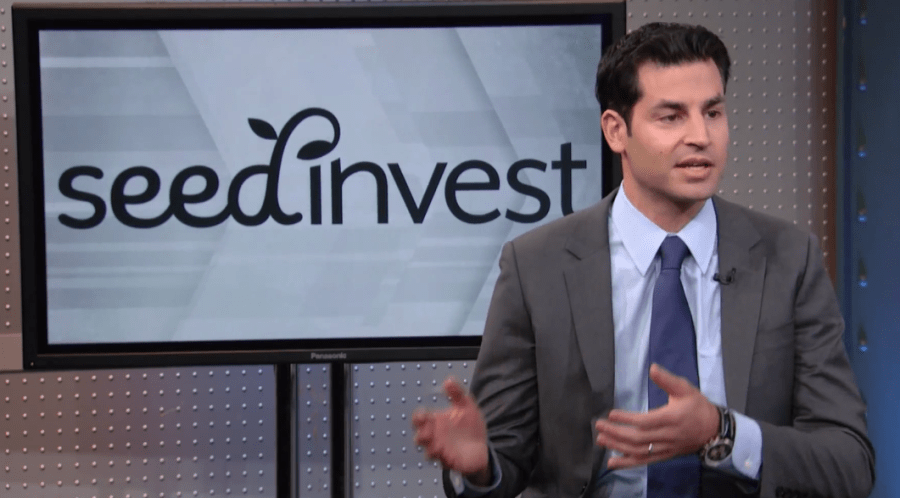 Title III crowdfunding kicks off next week on May 16th. While predictions remain mixed as to broad utilization the solid number of quality platforms entering the space bodes well for the nascent industry.
 "Equity crowdfunding [Reg CF] has the potential to become the standard way that early-stage startups and small businesses raise capital, but only with the development of scalable tools that continue to bring down the cost and complexity," said SeedInvest CEO Ryan Feit. "At the end of the day, speed and simplicity is what will drive entrepreneurs to utilize equity crowdfunding over slower, more traditional avenues for raising capital."
Sponsored Links by DQ Promote