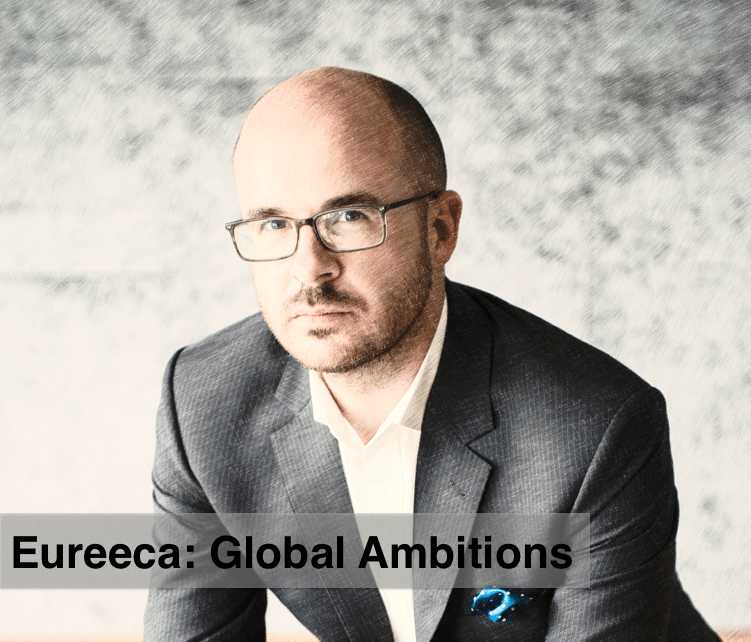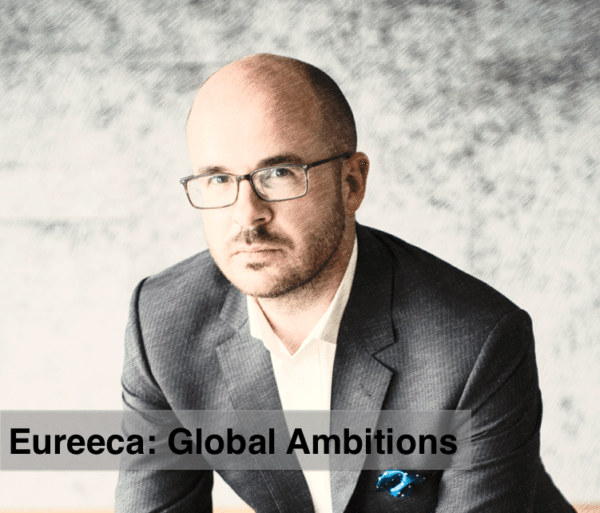 Eureeca is the very first investment crowdfunding platform to set up shop in the Middle East. The home office in Dubai has been complimented with offices in both London and Kuala Lumpur.  Eureeca is a truly global platform seeking to help smaller companies raise capital in Europe, Southeast Asia and the Middle East. The investment platform is twice regulated having applied for approval, and been accepted by, both the Financial Conduct Authority (FCA) in the UK and the Securities Commission Malaysia.  Today Eureeca hosts an active investor community of more than 10,000 individuals with an average investment size of $5800 per person.
Recently Eureeeca inked an agreement with AIG to offer crowdfunding insurance exclusively on offers based in a diverse group of countries. The AIG insurance vehicle, called "Crowdfunding Fidelity", was developed specifically to protect investors on equity crowdfunding platforms against issuer fraud. The partnership with AIG came at a time when Eureeca is preparing to offer shares in itself in a self-crowdfunding round "due to popular demand."  Eureeca states it is in the midst of a "large capital raising round" to help power their global expansion.
This past week Crowdfund Insider caught up with Eureeca co-founder and CEO Chris Thomas to learn more about the AIG relationship and Eureeca future plans.
---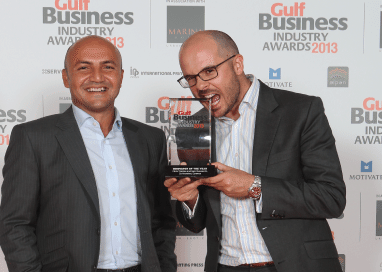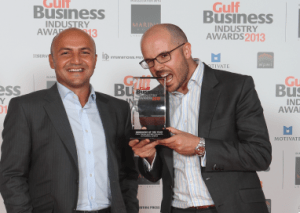 Crowdfund Insider: You recently partnered with AIG on their new crowdfunding insurance. Can you please explain what the insurance covers?
Chris Thomas: The policy covers issuer (any employee at the company) theft that results in the cessation of the business' operations. In other words, if someone from the company steals the funds raised and the company shuts down as a result, then investors will be compensated the amount they originally invested.
Some caveats apply. First, the theft must have occurred within a year of the issuance of shares. There is a one-year discovery period after the first year in which the theft can be discovered and investigated. There is currently a $2mil limit on the coverage.
Crowdfund Insider: Who pays for the insurance? How do they generate a cost?
Chris Thomas: We have priced the policy into our nominee structure, which is one of the two investment vehicles we make available to entrepreneurs, along with direct ownership. Since the nominee is paid for by entrepreneurs/issuers the raises using a nominee will be covered by the policy and will be at no cost to investors. For a number of reasons, including a cleaner cap table, the nominee is becoming the vehicle of choice for businesses raising on the platform so we anticipate the policy to be available for most deals.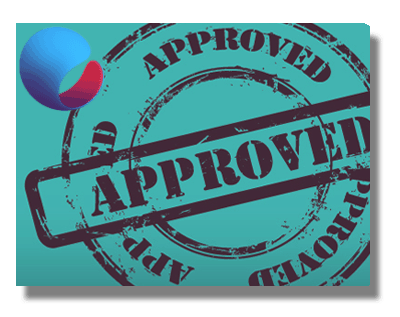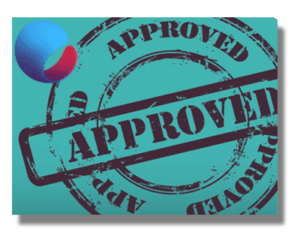 Crowdfund Insider: Does this cover debt? Just equity?
Chris Thomas: The product has been developed for equity issues. Eureeca has an exclusive on this product in several different countries.
Crowdfund Insider: Can you please share which ones?
We have exclusivity for the term of our agreement with AIG in the following jurisdictions:
United Arab Emirates
Netherlands
Germany
Belgium
Egypt
Jordan
Saudi Arabia
Kuwait
Estonia
Malaysia
Indonesia
Philippines
South Korea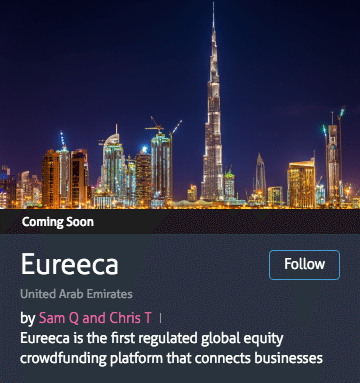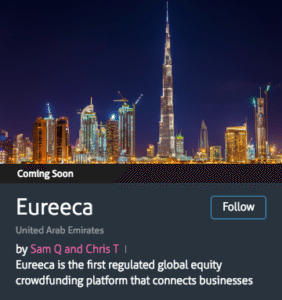 Crowdfund Insider: Do you see this as a competitive advantage for your platform?
Chris Thomas: As the crowdfunding industry continues to mature, we anticipate that third parties will continue to develop secondary products to make the space more robust, secure, and effective. It will likely be the norm that platforms offer insurance policies, so being the first to offer AIG's is a positive sign for us.
The real take away for us is that AIG chose to use our global operating model as a guide during the development of the product. We opened up the hood to our systems and provided insights and expertise that we have gained working in a number of markets, both developed and emerging, over the years. This will help with the scalability of the policy.
Frankly, we don't anticipate ever needing to use the product. We work with great entrepreneurs and do background checks on all of them. However, it's a good product to have, as issuer theft is not a complete impossibility, and it should boost investor confidence in the security of the Eureeca process.
Crowdfund Insider: Do you expect other insurance providers to enter the sector?
Chris Thomas: Yes, as the sector continues to scale globally it will be an obvious business development opportunity for other providers.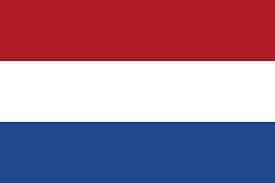 Crowdfund Insider: How is Eureeca doing? Can you provide a platform update?
Chris Thomas: We have a lot of exciting things happening. We just launched a new mobile-optimised website and are set to launch operations in the Netherlands. We are also about the embark on a self-funding campaign on our platform so we can enable our crowd to share in our success and fuel our growth.
Crowdfund Insider: Do you intend on expanding into other markets? Other verticals?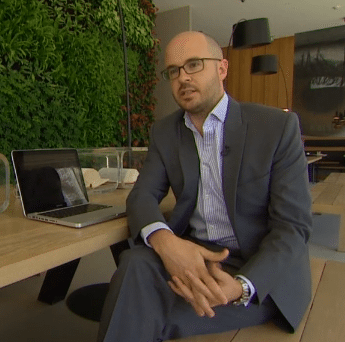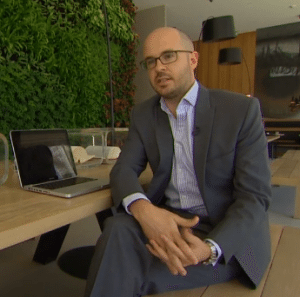 Chris Thomas: After receiving our license from the UK FCA last year, we have had our sights set on expanding to Continental Europe so we can offer more European deal flow to our international investor base. Amsterdam is one of the big engines of entrepreneurship in Europe so we plan on making it our hub in Continental Europe. We will be listing our first Dutch businesses in the coming weeks. And we have a distinct competitive advantage in the Dutch market. We were able to branch our UK FCA license into the Netherlands under the Markets in Financial Instruments Directive (MIFID) regime, and are now authorised by the Netherlands Authority for the Financial Markets (AFM) to provide investment services and have a physical presence in the Dutch market. Under this regulatory status we are not bound to the investment size and other limitations that our Dutch competitors contend with as they operate via exemptions rather than a full license.

At the moment we are focused on continuing to develop our equity offering, but we are certainly planning on adding ancillary products and entering new verticals in the near future.

Sponsored Links by DQ Promote