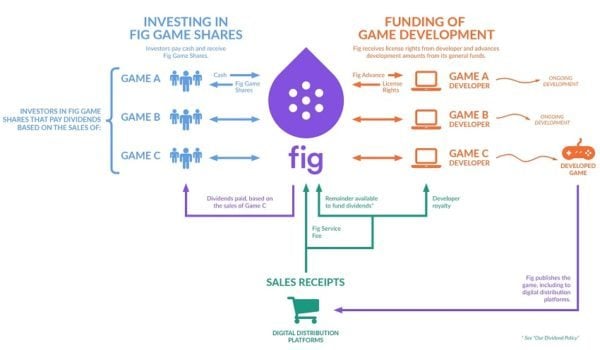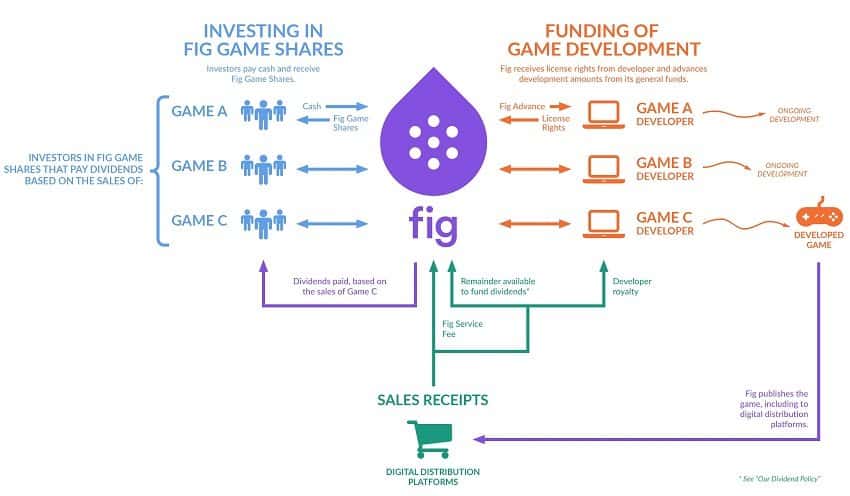 Fig, the game crowdfunding platform, has updated the status of its Reg A+ filing with the SEC. The hybrid funding platform has been working to gain approval of their securities offer and has recently filed an updated Form 1-A with the SEC seeking approval to sell shares to investors.  Justin Bailey, CEO of Fig, explained in a blog post that the process has taken longer than expected but;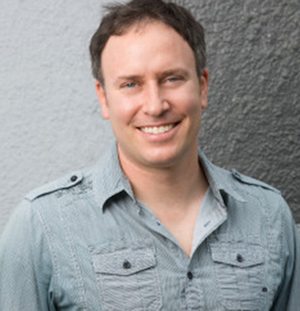 "…the Fig model has never been done before. We're building this to last, and to help evolve crowdfunding, so that fans have an opportunity to invest in us and receive a return from a successful game. So we need to get it right — for investors and developers."
The Fig strategy is for investors to generate gains based off a game's revenue rather than the performance of the company.  There is no expectation that the security will be tradeable like a traditional stock. Fig explains their approach as having advantages over buying traditional equity in a startup;
"…investors don't have to wait for a studio to be acquired to cash out, which is in itself a very rare occurrence in games. With Fig's Game Shares, they should begin to see dividends within a few months after a game is developed and ships. Second, investor dividends are based on sales, rather than profit – this further helps to align investors' interests with that of the developers in working efficiently to balance development cost with the final quality of the game."
The updated filing with the SEC includes a "streamlined structure" that incorporates a single entity to manage distributions instead of individual LLCs for game developers. They will also be distributing funds based off of demonstrable milestone achievements by developers – instead of a lump sum. Fig Game Shares track an individual game and investors receive a percentage of gross sales – minus developer royalties and other expenses.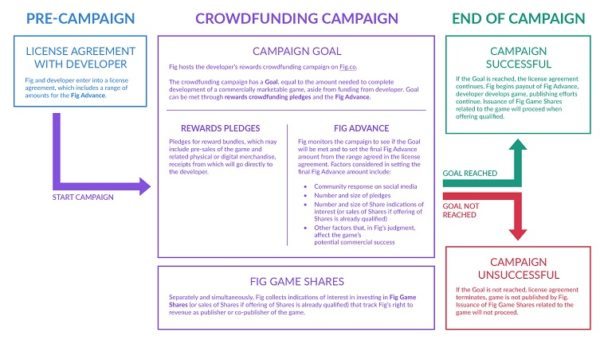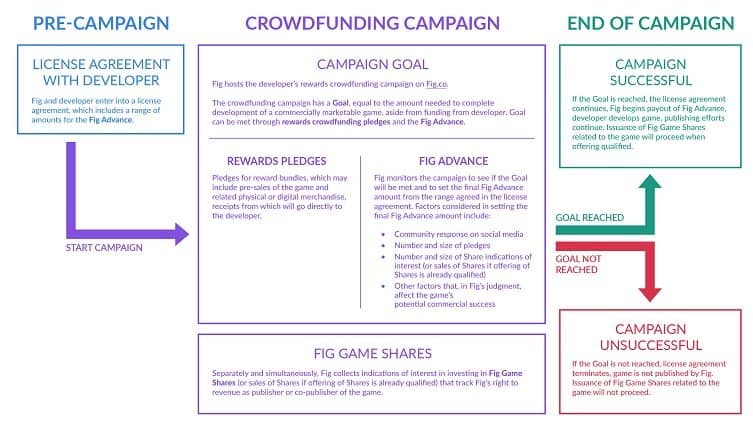 The Psychonauts 2 game, and developer Double Fine, previously collected revenue from their rewards based project that ran in January.  Their "next step" is to act upon the indications of interest from their Testing the Waters campaign and actually sell the securities to investors – but this necessitates SEC approval.  Fig has enlisted the prominent law firm of Ellenoff, Grossman & Schole – a leader in the investment crowdfunding space – to help shepherd the process through the SEC.  While the offer may be taking longer than expected, it is typical for the SEC to request additional information during a Reg A+ offer.
Have a crowdfunding offering you'd like to share? Submit an offering for consideration using our Submit a Tip form and we may share it on our site!