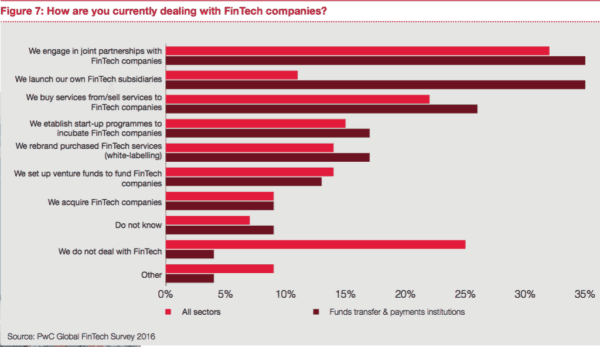 ---
PwC is out with another report this time focusing on the Payments sector. This is part of their broader research into Fintech in general and how it is impacting traditional financial firms and what they are doing to mitigate the operational risk.  Entitled "Payments in the Wild", PwC states that payment companies are the most concerned about losing business relevance to upstart Fintech firms.  So what are they doing?  Many are acquiring early stage fintech companies. Others are launching Fintech subsidiaries. Of course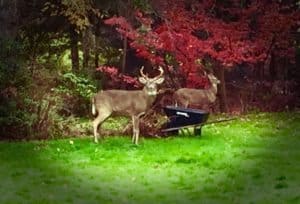 there will always be a few that are hesitant to act. The fear of change is simply too overwhelming and like a deer in the headlights – end up as financial road kill.
PwC states that a solid 84% of payment companies have "placed Fintech at the heart of their strategy" – and they should.  The payment industry is huge. There is a legion of Fintech startups that are providing better service at a lower price point. Of course everything takes place on a smartphone.
Industry participants are in a "natural tension that is creating a push- pull phenomenon within payments right now: the desire for frictionless transactions on one hand, and increased security measures to prevent fraud and cyber-crime on the other."
Yet high barriers to entry are crumbling away.
Transactions continue their digital shift. "Virtual commerce" is predicted to double from 2015 to 2018 generating $3 trillion in transactions. Half of that will be coming from China.
Disruption is already here in this sector of Fintech. PwC states the obvious: major potential exists for agile startups and traditional finance that move quickly to leverage market opportunities.
The payments report from PwC is embedded below.
[scribd id=320823387 key=key-ZTpjbJvZ5rh2fV0f44h8 mode=scroll]