Yirendai (NYSE:YRD), the publicly traded offshoot of huge P2P lender CreditEase, announced Q2 results last week and the markets liked what they heard. While Yirendai held their earnings call on Wednesday, August 10th, it has taken a few days for the news to sink in. The shares in YRD were also boosted by a report from Needham & Company that bumped up the price target from $14 to $35.  Yirendai topped expectations by a good amount and delivered solid growth for the quarter as  the online lender facilitated RMB 4.5 billion ($683 million) worth of loans, an increase of 118% year-over-year from Q2 2015.  According to Dennis Cong, CFO of Yirendai, the quarter also accomplished another milestone by crossing the $3 billion mark in loan originations.  Net revenue came in at $110 million – a 140% increase year over year. Guidance for the full year 2016 was also boosted. According to notes from the conference call;
"…loan origination volume is expected to be in the range of RMB 19 billion to RMB 20 billion, equivalent to US$2.9 billion to $3.0 billion, up from original guidance of US$2.8 billion to $2.9 billion. Full year net revenue in the range of RMB 3.0 billion to RMB 3.1 billion equivalent to US$451 million to $466 million, up from US$400 million to $410million guidance, and EBITDA from RMB 800 million to RMB 850 million equivalent to US$120 million to $128 million, up from previous guidance of US$100 million to $105 million."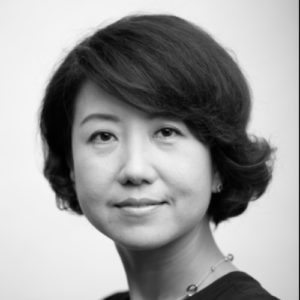 On the conference call, Yihan Fang, Yirendai CEO, reviewed the "positive development of regulation". Yirendai stated it has been "actively participating in regulation development" something they believe will enhance their leadership position.
On the downside, Yirendai hit a problematic fraud incursion – something that is likely not unique to Yirendai. The conference call notes stated;
"….in early July, during our regular credit underwriting process, we have discovered potential credit card statement fraud behavior from certain group of applicants for certain type of our online fast-track loans,  we stopped offering this product and conducted immediate investigation, after thorough study and analysis, including systematic data checks and in-person offline investigation works, we have preliminary concluded that there is likely an organized fraud incident that impacted on a group of approved borrowers mainly in early July with total contract loan volume of RMB 72 million. Since then, we have implemented more stringent anti-fraud rules and taken extra technology measures to prevent similar frauds and prepared strong collection efforts and legal actions to minimize the loss. Now we have gradually restarted the offering of this type of loans with tight risk and anti-fraud policies."
China is the largest P2P/Marketplace lending market in the world. Yirendai is a subsidiary of CreditEase one of the largest P2P lenders in the region. P2P lending is poised for a period of consolidation as more stringent regulations gain traction in China. Yirendai may be well positioned as it shares information with its big brother CreditEase and as smaller Chinese platforms merge or simply disappear.