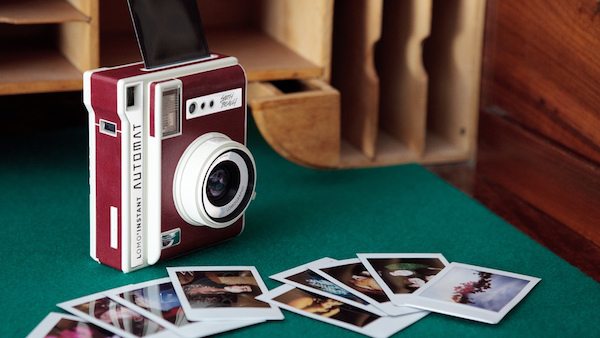 Just days after launching a Kickstarter for its Lomo'Instant Automat Camera, New York startup Lomography has captured over $500,000 from more than 3,400 backers. This is the company's sixth successful campaign on the crowdfunding giant's platform.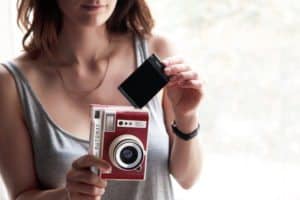 As previously reported, the new camera was designed to automatically adjust to any and every light situation. This includes shutter speed, aperture, and a flash output. The camera also offers two shooting modes, which are:
Automatic Mode: Automatically adjusts shutter speed, aperture, and flash output.
Bulb Mode: Allows the user to shoot long exposures of up to 30 seconds (ideal for low-light shooting)
The company revealed:
"The Lomo'Instant Automat is a camera for everyone. It automatically adjusts aperture, shutter speed and flash output to make sure that your shots are perfectly lit in any and every shooting situation. Meticulously designed to be effortlessly portable, the Lomo'Instant Automat is jam-packed with creative features and shooting modes and super easy to use. We've taken care of all the technical stuff so that you can concentrate on exploring your imagination, capturing even the most fleeting of beautiful moments and sharing them instantly, wherever you go. Read the shooting tips, try them out, but then go above and beyond. Shoot boldly, be your own inspiration and create your own universe."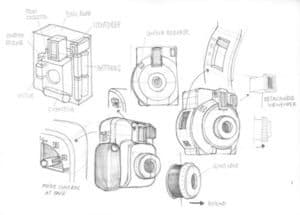 The camera's other features, which are available in the combo package (now $125) include a built-in lens, flash off, remote control lens cap, multiple exposures, exposure compensation, LED exposure counter, wide-angle lens compatible, fisheye lens compatible, close-up lens compatible, and interchangeable color gels. It also uses Fujifilm Instax Mini.
The launch retail price for the Lomo'Instant Automat (without the additional attachable lenses that are included in the packages) will range between $150 and $175. The company revealed it plans to deliver in December 2016. The camera's single package starts at $112. During a recent update, Lomography announced it would be sending out a Splitzer to each and every Lomo'Instant Automat backer so that they can slice and dice their shots to create surreal works of art. The company also stated it would be giving out a super snazzy strap for the Lomo'Instant Automat if the campaign reaches the $750,000 stretch goal. 
Lomo'Instant Automat Camera's campaign is set to close on October 5th.
Have a crowdfunding offering you'd like to share? Submit an offering for consideration using our Submit a Tip form and we may share it on our site!