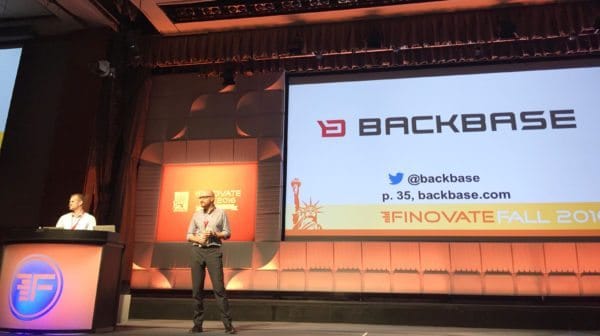 ---
Finovate Fall 2016  took place in New York City last week. The program is a rapid fire of smaller Fintech firms or tech firms that see opportunity in the financial services sector.  Participation is global and the concepts pretty much span the spectrum of services both B2C and B2B. Many of the participants are seeking to help traditional finance firms make the leap into internet finance – an inevitability at some point in the near future.
During the event, Finovate organizers tallied votes from event participants and from this survey selected the Best of Show winners. The recipients of the awards are indicated below:
AutoGravity: An app that is designed to harnesses the power of the smartphone to enable users to take control of the automobile buying and financing experience.
Backbase: An omnichannel banking platform that leverages optical character recognition and facial recognition to deliver 60-second onboarding.
Clinc: A personal assistant for mobile banking, "Finie," that uses advanced artificial intelligence and deep learning to communicate with users in natural, conversational language.
MX: A technology provider that enables FIs to acquire new data, as well as better and more effortlessly understand and analyze the data they already have.
Swych: A mobile gifting platform that makes it easy for users to buy, send, upload, redeem, and exchange gift cards instantly and conveniently from their mobile device.
Trusona: An insured cloud identity suite with offerings that run the gamut from securing everyday logins to protecting the world's most sensitive assets.