Last week, the winners of the 2016 British Small Business Awards were announced. Held at London's Grand Connaught Rooms, the event is organized by Small Business UK and celebrated the small business community in the UK and among the winners was equity crowdfunding platform Crowdcube.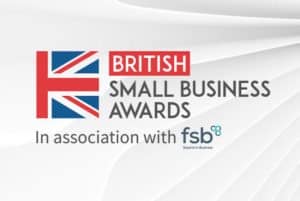 Small Business UK stated:
"It was a pleasure to welcome our guests to the inaugural British Small Business Awards at the Grand Connaught Rooms, London, last night. Thank you to everyone who attended, from the small businesses, to the advisers, and of course our sponsors and partners, all of whom contributed to the evening's success."
See the list of winners below.
Innovation of the Year: Azoomee
Sponsored By: KPMG Small Business Accounting
Finance Provider of the Year: Close Brothers Retail Finance
Sponsored by: Small Business UK
Professional Services Firm of the Year: Crunch
Sponsored By: The Forum of Private Business
Leader of the Year: Paul Vagg of Bee Naturals
Sponsored by: The Federal of Small Businesses
Alternative Finance Provider of the Year: Crowdcube
Sponsored by: Salesforce
Micro Business of the Year: Handrail Creations
Sponsored by: Vistaprint
Workplace Provider of the Year: Workspace Group
Sponsored by: Growth Business UK
Sole Trader of the Year: GLB Graphics
Sponsored by: Vistaprint
Service Provider of the Year: YU Energy
Sponsored by: Close Brothers Retail Finance
Technology Provider of the Year: Xero
Sponsored by: Information Age
Business/HR Consultancy of the Year: ClearlySo
Sponsored by: Department of International Trade
Website of the Year: Wearecolony.com
Sponsored by: The Federation of Small Businesses
Recruitment Business of the Year: Indeed
Sponsored by: Redleaf Communications
Small Business of the Year: Inclusion Housing
Sponsored by: Yell