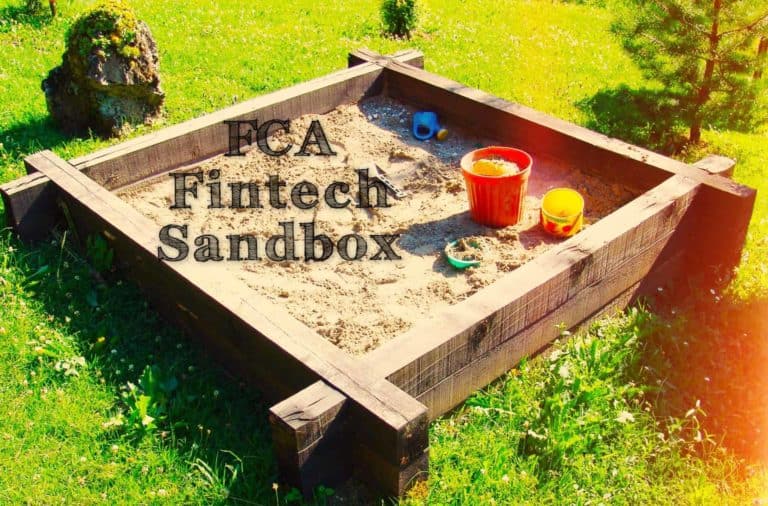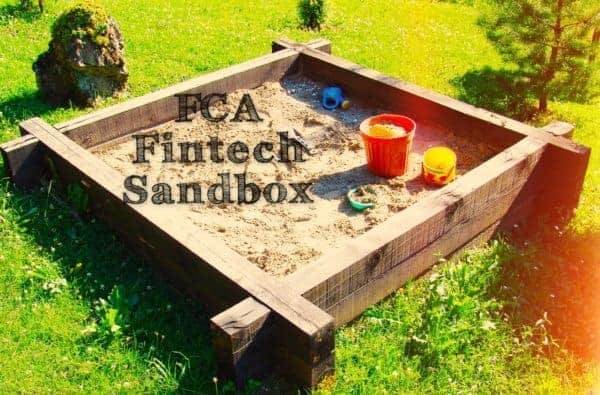 ---
The Financial Conduct Authority (FCA) has revealed the first group of Fintech firms accepted into their innovative regulatory Sandbox initiative.  The FCA said that 69 Fintech firms applied for the opportunity to participate but 24 firms were deemed acceptable. Most of these companies will commence testing services and products on a short-term and small-scale basis. The FCA said they have worked with the Sandbox firms to agree on testing parameters, building in consumer safeguards. Six of the accepted firm were not ready to participate in the testing and will be part of "cohort two".
The FCA announced the concept of a regulatory "Sandbox" as part Project Innovate, a policy push to aid both established firms and startups to introduce new financial services to the market.  Since the UK announcement regarding the Sandbox, multiple national regulatory bodies have followed suit announcing the creation of their own Sandbox type environment. Hong Kong, Singapore, Switzerland, Thailand, Australia and more have announced government sponsored Sandbox initiatives. There has been substantial conversation in the US regarding a Fintech SandBox-like approach with the Office of the Comptroller of the Currency in the lead.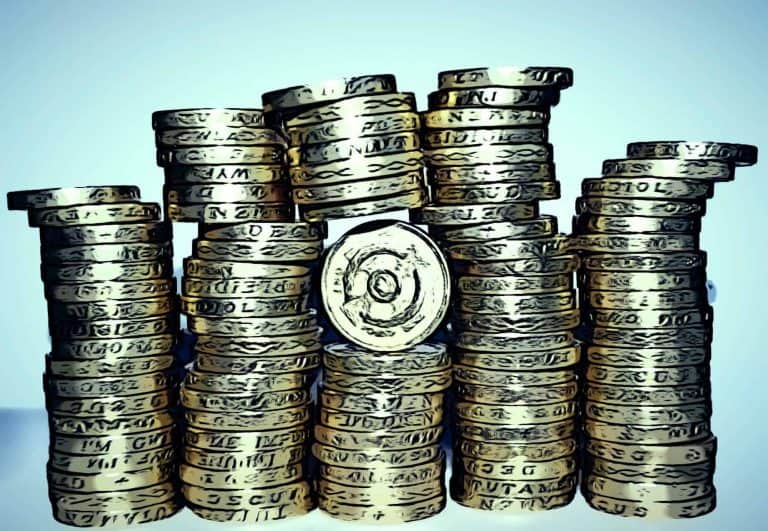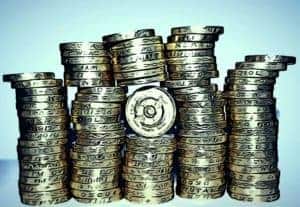 Conventional wisdom explains that financial regulations can be overwhelming for entrepreneurial firms that are seeking to provide innovative alternatives for consumers and businesses in the financial industry. The concern is that antiquated or excessive rules may crush innovation thus denying consumers and businesses opportunities to benefit from improvements in technology.  Simultaneously, traditional financial firms can be slow to adapt and improve services as entrenched processes, and a culture fearful of change, dampens creative initiatives.
Innovative Fintech firms have the potential to provide better services, at a lower cost, and thus merit additional attention by policy makers who are responsible for improving competition.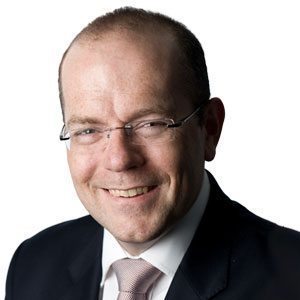 Christopher Woolard, head of Strategy and Competition at the FCA, pointed to the trailblazing approach by the FCA;
"The FCA's regulatory sandbox was a first for regulators worldwide and underlines our deep commitment to innovation and our willingness to think outside the usual regulatory parameters. We are pleased to announce the first cohort of firms."
Woolard expanded upon the Sandbox concept in a speech delivered in April of this year. Woolard asserted at that time that the UK's regulatory Sandbox was "a bold and complex project for any regulator to undertake". He said their strategy could deliver significant benefits while acknowleding the risks. "In many ways, it won't just be the firms that are learning in the sandbox, we will be too," stated Woolard.
As part of the FCA's mission, the agency must promote competition amongst financial firms. This competition mandate is a crucial aspect of being an effective regualtor.  While many financial regulators focus mainly on enforcement and investor protection they fail in the long term to drive value for constituents without a competition requirement.
Woolard echoed the need for innovation in his spring speech;
"We are the first regulator to launch a programme like the sandbox anywhere in the world. It should underline our deep commitment to innovation. We see this as an essential part of promoting competition. It is an experiment for all involved and will need to learn as much as the firms engaged in it. And it will not work if consumers are not given proportionate protection."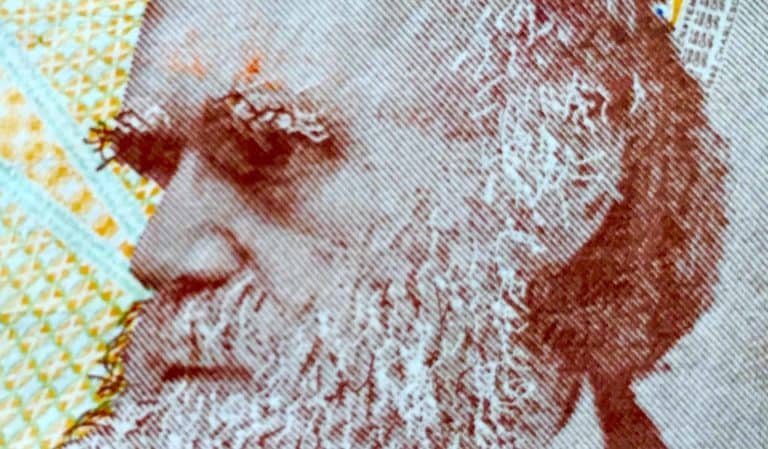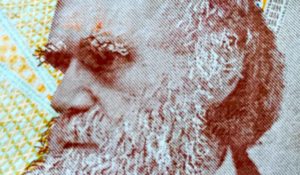 The Sandbox will be a "safe place" where businesses can test new services and business models in a live environment alongside regulators who are tasked with assisting these innovators. The selection process was described by Woolard to be "an intense process for both firms and ourselves and we are grateful for their cooperation and hard work in getting us all to this position".
Woolard said the FCA looks forward to being part of the process to bring new products and services to market while simultaneously ensuring safeguards for all.
While this is the first class of Fintech firms accepted, the FCA will be accepting new applicants on a rolling basis. Beginning November 21, 2016, the FCA will open a new application period which will close on January 19, 2017. The test design period for cohort two will take approximately 10 weeks and they expect all accepted firms to be ready to begin testing in May 2017. Any size firm may apply.
The list of the inaugural class of Sandbox participants are outlined below:
| | |
| --- | --- |
| Firm | Description |
| Billon | An e-money platform based on distributed ledger technology that facilitates the secure transfer and holding of funds using a phone based app. |
| BitX | A cross-border money transfer service powered by digital currencies / blockchain technology. |
| Blink Innovation Limited | An insurance product with an automated claims process, which allows travellers to instantly book a new ticket on their mobile device in the event of a flight cancellation. |
| Bud | An online platform and app which allows users to manage their financial products, with personalised insights, on a single dashboard. Bud's marketplace introduces relevant services which users can interact with through API integrations. |
| Citizens Advice | A semi-automated advice tool which allows debt advisers and clients to compare the key features of available debt solutions. |
| Epiphyte | A payments service provider that aims to provide cross-border payments using blockchain technology. |
| Govcoin Limited | A technology provider that has partnered with the Department for Work and Pensions (DWP) to determine the feasibility of making emergency payments using means other than cash or the Faster Payments Scheme. The payments platform will use blockchain to allow the DWP to credit value to a mobile device to transfer the value directly to a third party. |
| HSBC | An app developed in partnership with Pariti Technologies, a FinTech start-up, to help customers better manage their finances. |
| Issufy | A web-based software platform that streamlines the overall Initial Public Offering (IPO) distribution process for investors, issuing companies and their advisors. |
| Lloyds Banking Group | An approach that aims to improve the experience for branch customers which is aligned with the online and over the phone experience. |
| Nextday Property Limited | An internet-based property company that will provide an interest free loan for a guaranteed amount to customers if they are unable to sell their property within 90 days. |
| Nivaura | A platform that uses automation and blockchain for issuance and lifecycle management of private placement securities. |
| Otonomos | A platform that represents private companies' shares electronically on the blockchain, enabling them to manage shareholdings, conduct bookbuilding online and facilitate transfers. |
| Oval | An app which helps users to build up savings by putting aside small amounts of money. These savings can then be used to pay off existing loans early. Oval will be working with Oakam, a consumer credit firm, and a number of their customers during the test period. |
| SETL | A smart-card enabled retail payment system based on their OpenCSD distributed ledger. |
| Tradle | An app and web-based service that creates personal or commercial identity and verifiable documents on a distributed ledger. In partnership with Aviva they will provide a system for automated customer authentication. |
| Tramonex | An e-money platform based on distributed ledger technology that facilitates the use of "smart contracts" to transfer donations to a charity. |
| Swave | A micro savings app that provides an across-account view; enables a round-up service every time a user spends money and calculates an affordable savings amount based on the user's spending behaviour. |
Sponsored Links by DQ Promote