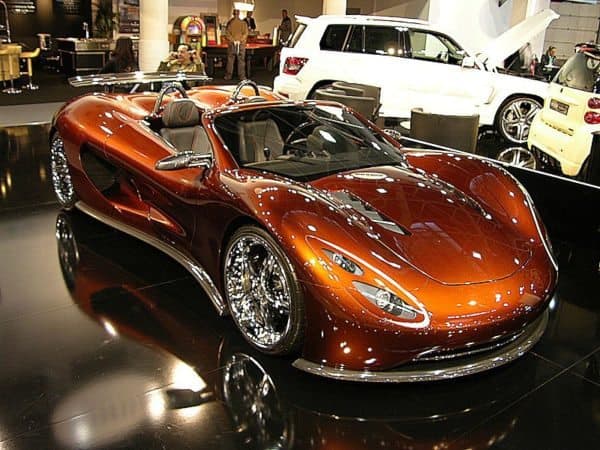 Investment crowdfunding offers for  young automotive companies like Elio Motors and Dubuc have generated significant investor interest.  Recognizing this phenomena, the Crowd Invest Summit has added three additional companies to its roster of participants at their forthcoming event being held on the Los Angeles Convention Center this December. Each of the participating companies are leveraging a new securities exemption created by Title IV of the JOBS Act labeled Reg A+.  This exemption allows smaller companies to raise capital online from both accredited and non-accredited investors.
Participating vehicle companies include: Campagna Motors, Ronn Motor Company, and HyGen Industries.
Campagna Motors is a car company that has been designing and producing three-wheel vehicles with a focus on performance since 1988. Located in Montreal, Canada, the company's most popular models are the T-REX and V13R, both of which will be featured at the conference. Compagna expects launch a Reg A+ crowdfunding campaign in the near future.
HyGen Industries, based in Los Angeles, California, produces fuel to power eco-friendly vehicles, distributing the fuel through partner locations throughout the state. HyGen's hydrogen refueling pumps coexist with current gasoline dispensers without additional infrastructure. HyGen is in the midst of running a Reg A+ campaign to build hydrogen fuel stations.
Ronn Motor Group, founded in 2007, is an automotive development company that specializes in automotive design, assembly, and leading edge technology integration. Ronn Motor Group debuted their first car, the Scorpion, at SEMA in 2008. Ronn is also doing a Reg A+ offer.
Ronn Ford, Chairman and CEO of Ronn Motor Company called the new investment approach as allowing the small guyes to challenge big automakers.
Paul Dillon, CFO of HyGen Industries said;
"We believe Reg A+ lets small investors put their money to work for a sustainable future by opening up access to promising startups."
CEO of Campagna Motors, André Morissette explained he wanted his company to become a serious player in the three wheel vehicle market (and challenge Elio Motors).
"We looked at all sorts of financing avenues and opportunities and we chose the Reg A+ route because it will provide us with the possibility of engaging our large fan base to become investors and partners in our business, and it allows us to raise the required capital in conditions that are interesting for us and our investors to realize our vision."
Sponsored Links by DQ Promote