---
The U.S. Securities and Exchange Commission (SEC) kicked off its Fintech Forum today with remarks by Chair Mary Jo White, followed by Commissioner Michael S. Piwowar and Commissioner Kara M. Stein.
Chair White told the audience that "with power comes responsibility", namely that new fintech products should not be rushed to the market without proper testing and regulation to help prevent harm to the public and global economy. She noted that $19 billion dollars in investments were made in fintech worldwide last year.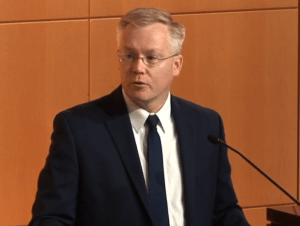 Commissioner Piwowar,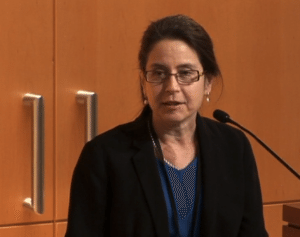 who suggested the SEC Fintech Forum, noted that the U.S. Government must tackle "regulatory sandboxes to protect fintech innovation." He also pointed out that the "financial regulatory infrastructure is a fragmented, sometimes contradictory alphabet soup." He suggested that to help make sense of contradictory regulations on fintech, the SEC should be the lead agency regulating this space.
"Innovation is disrupting and transforming every aspect of our nation's financial markets," said Commissioner Stein. "There is an unprecedented level of digital trust and how we establish trust online is changing."
The conference today will focus on automated investing advice (also known as robo advisors), distributor technology (blockchain), and marketplace lending and crowdfunding.
You can watch the live webcast of the conference on the SEC website, as well as follow the Commission's live Tweets and @jpham1 at #SECFintech. The webcast will also be archived for future viewing.