San Francisco-based science initiative Project Blue has launched a crowdfunding campaign on Kickstarter to raise $1 million for its space photograph telescope. The project hopes to discover a habitable planet orbiting a Sun like star (and perhaps one that is already inhabited).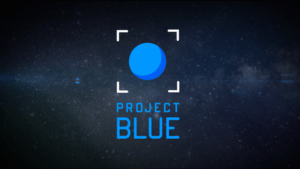 According to the initiative, which consists of scientists from organizations like BoldlyGo Institute, Mission Centaur, the SETI Institute, and the University of Massachusetts Lowell, the project's plans is to build and launch a low-cost and lightweight telescope that will be focused on the habitable zone of Alpha Centauri, which is the closest neighboring star system to Earth. The project's description revealed the goal is to capture an image, visible to the human eye, of orbiting planets:
"Seeing a 'pale blue dot' could indicate the presence of oceans or an atmosphere — the potential to support life. It would be our first view of another world like our own. With a modest budget and a planned launch by 2020, this goal is tantalizingly close"
Sharing details about the project and using the crowdfunding method, Mission Executive for Project Blue, Jon Morse, stated:
"We're at an incredible moment in history, where for the first time, we have the technology to actually find another Earth. Just as exciting — thanks to the power of crowdfunding — we can open this mission to everyone. With the Project Blue consortium, we are bringing together the technical experts who can build and launch this telescope. Now we want to bring along everyone else as well. This is a new kind of space initiative — to achieve cutting-edge science for low cost in just a few years, and it empowers us all to participate in this moment of human discovery."
Nick Yulman, Kickstarter's Senior Technology Curation Specialist, praised Project Blue's project and noted:
"The Project Blue campaign takes a very exciting trend on Kickstarter to new heights. It has been inspiring to see our community come together to support ambitious scientific research and space exploration missions. Groundbreaking campaigns like this give backers a chance to play a central role in the democratization of scientific discovery and an opportunity to learn directly from the creators driving innovation."
Project Blue revealed that its initial goal of $1 million would be used to lay down the technical groundwork needed to advance the mission's development. If the project reaches $4 million, the initiative's crew will be able to test their key technology (i.e. a coronagraph), complete the telescope, begin manufacturing key telescope components, and support student and university involve in open space by including them in the mission.
The Kickstarter campaign is expected to close on December 21st.
____________________________________________________________
Have a crowdfunding offering you'd like to share? Submit an offering for consideration using our Submit a Tip form and we may share it on our site!