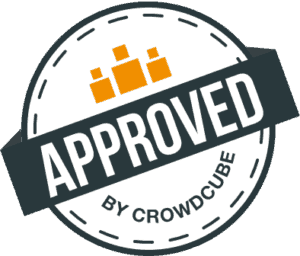 The UK's largest investment crowdfunding platform Crowdcube recently published an updated "Due Diligence Charter". The document was created to express Crowdcube's commitment to "investor transparency" and guiding principles.
Crowdcube stated;
"As a platform approved and regulated by the Financial Conduct Authority, we review and approve every pitch on the site to ensure that all the information presented to the crowd is fair, clear and not misleading. We conduct thorough due diligence on the company, its legal structure, financials and directors using leading third party providers such as Creditsafe, Experian and Onfido. We also verify evidence supporting any claims being made by the business such as market size, contracts and partnerships to ensure the information provided is accurate."
The entire charter is available here.
Crowdcube states that investor protection and transparency is of the utmost importance but balances that statement with the request that investors undertake their own research prior to making any investment. Crowdcube clarifies that it does not "endorse any of the businesses raising financing" on their site nor do they provide investment advice.
Crowdcube has come under criticism due to the fact that some companies that have raised capital on their platform eventually failed or did not perform up to expectations. Bloomberg recently published an article highly critical of investing in companies on UK crowdfunding platforms saying the "the payoff has not matched the hype." Yet in a report published this month, research firm AltFi pointed to the fact that the majority of crowdfunded companies (73.60%) remain in operation and estimated overall IRR's are performing well. While the industry is still young, early results remain encouraging.
While Crowdcube is expected to ensure that every pitch is fair, clear and not misleading, every individual must understand that investing in early stage companies is a highly risky endeavor. As with traditional venture capital, expectations are that many (if not most) early stage companies will fail with only a few becoming break-out successes.