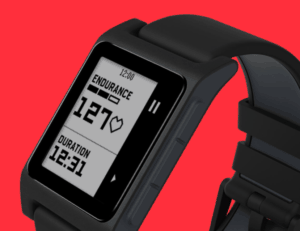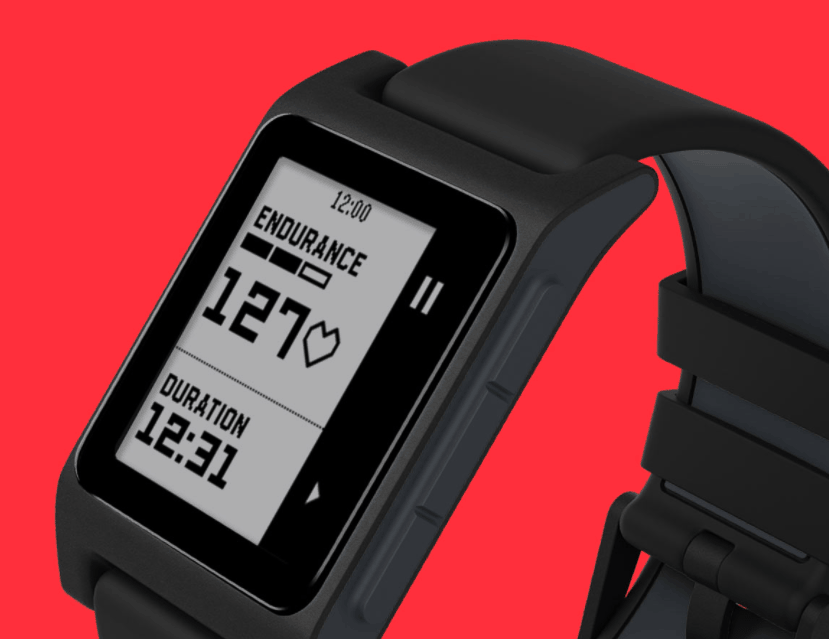 The Pebble Watch saga has become an epic tale of crowdfunding success and entrepreneurial struggle. Eric Migicovsky, the founder of Pebble, launched his wearable tech on Kickstarter in 2012.  The very first rewards campaign generated over $12 million "brought to life by 68,929 backers" proving solid demand for a smart watch.
In 2015, Pebble raised over $20 million, using Kickstarter once again. Over 78,000 backers supported the project.
Pebble Kickstarter campaigns are numbers 1, 3 and 4 for most funded projects ever on Kickstarter. The only interloper in the top four mix is the Coolest Cooler. But today, according to numerous reports, Pebble is being sold to Fitbit only to be shut down, becoming a footnote in the history of wearable technology.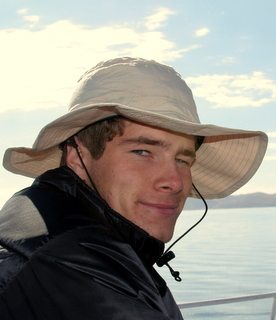 The Verge reported that three different sources have confirmed the transaction was in place and that "Fitbit's offer is believed to be for a "small amount," and comes after Pebble has been searching for a buyer for some time."
There have been rumblings of struggle within the ranks of Pebble Watch for many months now.  This past March, Pebble reportedly laid off 25%  of its staff as it struggled to stay afloat.  The layoffs came after Pebble had raised approximately $26  million in funding outside of the Kickstarter campaigns.
The most recent Kickstarter project raised almost $13 million but Pebble encountered challenges delivering on committed rewards. Backers, now aware of the impending sale and Pebble demise, are understandably concerned about their pledges with many requesting refunds.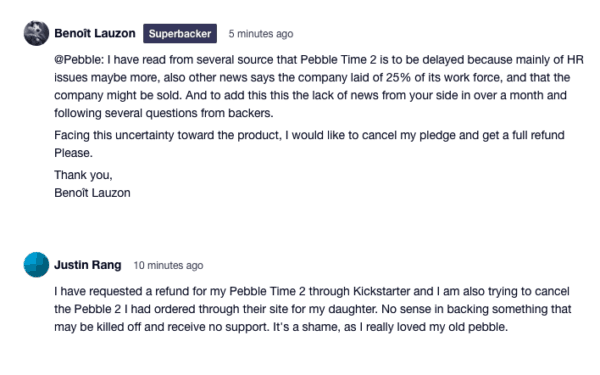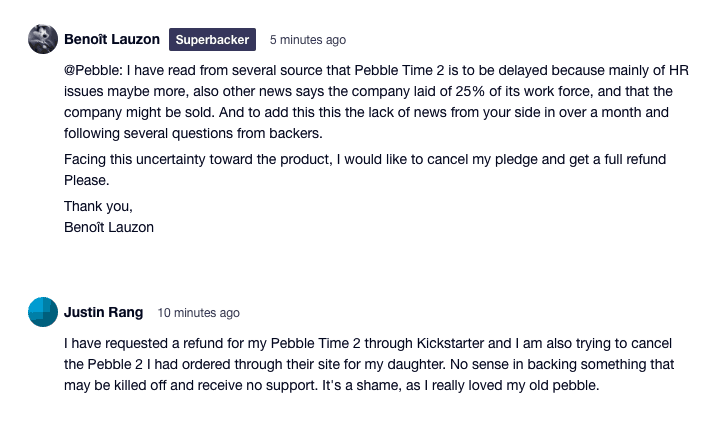 So what went wrong?  It's hard to tell but wearable technology is really, really hard. Just ask Apple or Google. When Pebble started it pretty much had an open road but the advent of the Apple Watch delivered intense competition from the largest company in the world. Fitbit is having its own struggle for relevance. In an article on DigitalTrends, Trip Chowdry, an analyst for Global Securities Research, was quoted on the future of Fitbit;
"The market for single purpose devices is heading toward zero and there is nothing Fitbit can do to reverse the trend. Fitbit has zero developer ecosystem, has zero AppStore and hence it has zero sustainability power."
Fitbit is trying to reverse this trend.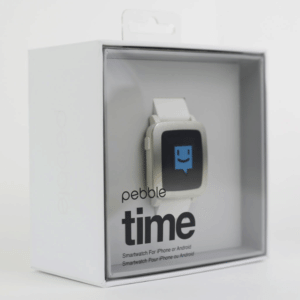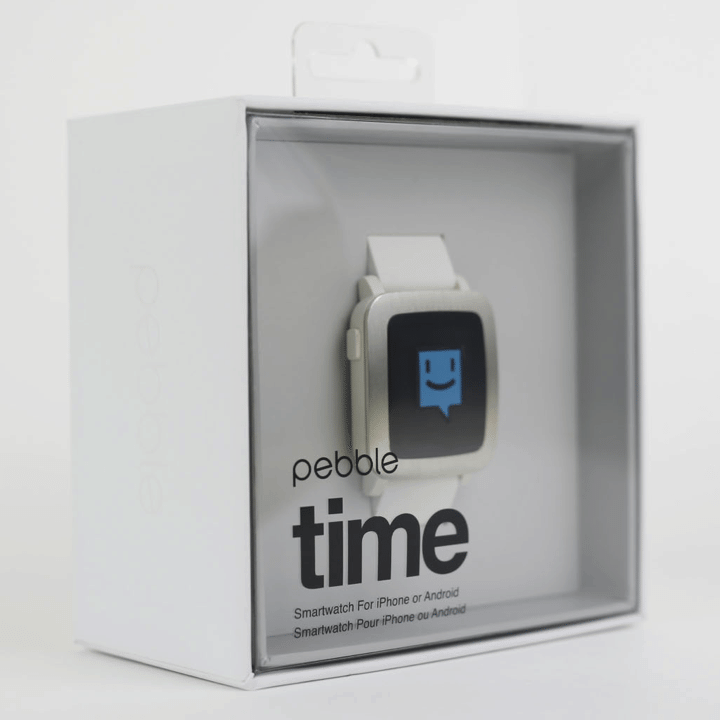 As for Pebble, the sale of the company should not detract from what Migicovsky and his team accomplished. Coming from a small town in Ontario, Migicovsky went on to launch a global tech brand in Silicon Valley in just a few years. This is no small task. Kickstarter empowered Pebble in its incredible entrepreneurial journey matching consumers to the Pebble product and providing the initial capital to grow. In all likelihood, the Pebble Watch may have never seen the light of e-commerce without the advent perk-based crowdfunding.  While it is unfortunate that reports indicate that the Pebble Watch is being killed off, an acquisition appears to have been Migicovsky's final option. I am certain we will learn more in the coming days.
Have a crowdfunding offering you'd like to share? Submit an offering for consideration using our Submit a Tip form and we may share it on our site!