Chinese peer-to-peer lending platform, Dianrong, announced on Friday it is officially joining blockchain alliance, the Hyperledger Project. The portal claimed to be the first peer-to-peer company among the project's 22 Chinese members.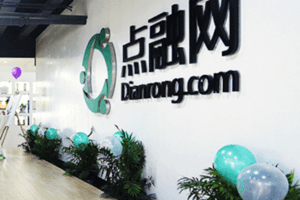 The Hyperledge Project, which was established by the Linux Foundation at the end of last year, notably aims to unite companies globally, formulating and establishing open, cross-industry, cross-border blockchain technology standards and cost-effective and beneficial blockchain business applications through combined efforts and cooperation. Currently, Hyperledger's Chinese membership consists of Huawei, as well as Wanda Network Technology Group, Hang Seng Electronics, and other domestic companies in the online finances world.
Following the Hyperledger Project announcement, a Dianrong spokesperson revealed the lender has finished building a self-controllable blockchain infrastructure. This infrastructure allows other similar companies in the industry, manufacturers, and banks to join, where they can share and utilize related information, as well share information related to financial trading and asset management. The spokesperson added:
"We are currently in the process of engaging further with various parties and cooperating partners."
The news of Dianrong joining the Hyperledger Project comes just days after the peer-to-peer lender announced it was rated among the "Top 50 Chinese Enterprises With Highest Growth Value," which was released by CVInfo and iResarch. The companies that made it to the chart with Dianrong included Zhihu, Bilibili, Guazi.com, and Himalaya.