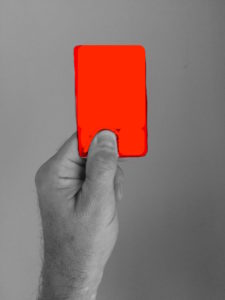 Leading New Zealand based peer to peer lender Harmoney has been fined $292,00 for a misleading marketing campaign. The announcement  by the Commerce Commission of New Zealand stems from an ongoing investigation regarding letters sent by Harmoney in 2014 and 2015.
Harmoney has previously acknowledged its error and quickly rectified the issue at the time.
According to the Commerce Commission, over 500,000 New Zealanders received the letter which led consumers to believe they had been pre-approved for a personal loan. Recipients of the letter were invited to visit Harmoney's website to find out how much money they had been approved to borrow. What was not clear was that consumers would still need to go through the normal process of filing a loan application and passing the approval process.
Commissioner Anna Rawlings released a statement on the ruling;
"Harmoney's marketing campaign was personalised to individual consumers and gave the direct impression they had been pre-approved for a personal loan. Our concern with this practice was that it relied on misrepresentations to draw consumers into a sales process, giving Harmoney an advantage in the market it would not have otherwise have had. It also had the potential to harm consumers who responded to the letter. Believing that they were guaranteed a loan, they may have been encouraged to sign up with Harmoney without first checking whether the terms offered were the best available to them in the market."
Harmoney has facilitated over $370 million on loans since its founding. The majority of its business is for unsecured consumer lending, specifically debt consolidation.