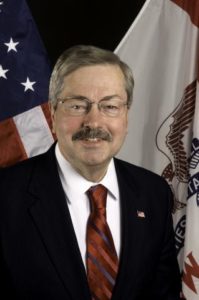 Iowa is aiming to become the Most Connected State in the Midwest as Governor Terry Branstad and Lieutenant Governor Kim Reynolds announced a crowdsourced project to provide broader access to broadband.  The Blue Ribbon Initiative will be a private-public partnership that aims to raise $2 million for initial planning for broadband implementation throughout the state of Iowa.
The $2 million would be private funding that builds broadband access that is not public money, said Governor Reynolds in last week's press conference.  It is important for the community's engagement in broadband, he explained.
State seeks private investment to help expand #broadband: https://t.co/yQBEja6Agz via @RadioIowa

— Connect Iowa (@connectiowa) December 16, 2016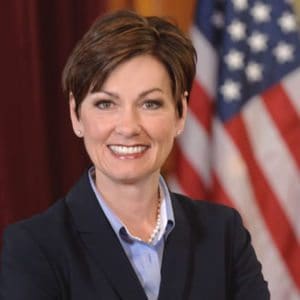 The government's ultimate goal is to provide high-speed internet that would ensure that homes and businesses have access to high-speed internet that would grow access to healthcare, education, and employment.  Outreach is mainly aimed at rural communities.  According to the Benton Foundation;
"There are two reasons for this disparity between rural and urban areas. First, the cost of deploying broadband networks in rural areas is higher than in urban areas. Second, because of low population density in rural areas, the costs of deploying broadband in rural areas must be recovered from a smaller user base. As a result, the private sector business case for building high-speed network connections in many rural, sparsely-populated areas simply does not exist without governmental assistance."
Iowan leaders are working off of FCC and U.S. Census data that point to the need to revamp broadband access in the state.
Iowa working to be most #connected state in Midwest through Blue Ribbon Initiative: https://t.co/aS5AFV5LIO @TerryBranstad @IALtGov pic.twitter.com/Qzg2dxP0Ra

— Connected Nation (@connectednation) December 13, 2016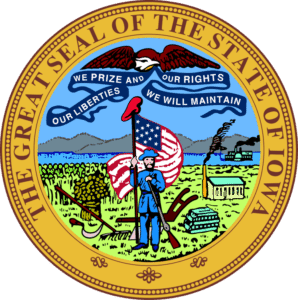 Connected Nation is an NGO running The Connected Program, including Connect Iowa.  Its objective?
"[W]orking to bring affordable broadband access to all Americans and bridge the digital divide."
Connected Nation has worked with over 300 communities across seven states on technology plans that increase connectivity.

Sponsored Links by DQ Promote