China's Global Times has reported that the country established a foundation focused on financial and technology mergers and acquisitions throughout Asia.  Asia Fintech Fund of Funds (FOF) is based in Beijing and has 10 billion yuan (approximately $1.44 billion) in funding.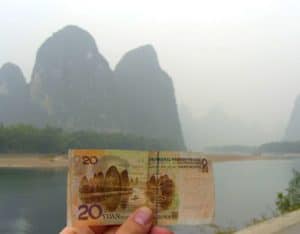 Asia Fintech is the second FOF after Zhongguancun FOF, and it has a third of the funding that Zhongguancun has; Zhongguancun FOF was established last year with 30 billion yuan.  Zhongguancun is touted as China's Silicon Valley, though it is much closer in proximity to the central government (and all of its regulations) than California is to Washington.
Asia FinTech FOF and its attempts to establish growth in the fintech industry is another feather in China's cap to establishing its economic dominance in the Asia-Pacific region — especially if Beijing can compete with Singapore or London in the fintech sector.  China's efforts in the fintech industry will complement its establishment of the Asian Infrastructure Investment Bank's (AIIB — a challenger to the ADB, Asia's World Bank equivalent), which convened for the first time earlier this year, and the country's efforts to fill in the U.S.'s TPP void in the region with the Regional Comprehensive Economic Partnership (RCEP).
With reports like that of KPMG & CB Insights predicting a decline in fintech investment everywhere in the world except for Asia, China's fintech sector, in particular, show promise in 2017.