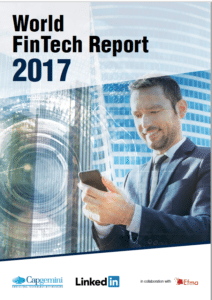 Renu Rajani, Vice President of Capgemini, opined earlier this week that Fintech's revolution this past year has disrupted trends in testing and quality assurance (QA).  The observation is based on findings further described in the firm's latest fintech report, World FinTech Report 2017, which was published earlier this year.  The full World FinTech report is below.
According to Rajani;
"A disruption in one industry triggers a cascading effect on the others."
In this scenario, disruptions in financial services have led to disruptions in testing and QA overall — this extends to security and quality of software that are often the foundation of fintech product and services.
Rajani first explained the need for and evolution of fintech;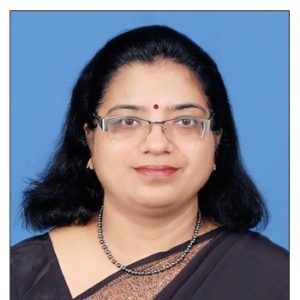 "The methods of offering services through traditional firms have not changed much over the years. The fast-changing industry and busy schedules of individuals have highlighted many loopholes in traditional financial systems. On one hand, traditional financial firms believe that their business is at risk due to FinTech startups; on the other hand, various traditional firms are partnering with innovative FinTech firms to tap the market."
Rajani then explained how fintech platforms need to remain mindful of basic security and quality to ensure their usefulness (and to maintain consumers' trust);
"In order to test FinTech applications, we need to map out requirements and specific types of testing. For a FinTech application or software, there are five key requirements: security, data integrity, user friendliness, functionality, and performance. The diagram below illustrates each requirement in reference to testing."

On testing and QA, she described;
"Furthermore, functional testing ought to be an integral part of test strategy given that applications interact with many other applications. Load and stress capabilities for applications should also be checked."
Fintech products and services as we currently know them include lending services (including peer-to-peer or P2P), payment services, investment services, equity funding services, short-term credit services, and financial research that is fueled by data analytics.
Rajani concludes;
"FinTech presents both threats and opportunities for traditional banking firms. This duality has resulted in a cascading effect on other sectors. … Capgemini's World FinTech Report suggests a methodical framework known as 'discover, devise, deploy, and sustain.' With the help of senior leadership commitment and a clear vision, this framework can help traditional firms compete through the use of this disruption."
Capgemini's previous reports this year on fintech have covered blockchain's cost-saving potential and predicted that big banks will acquire P2P lending platforms.
[scribd id=335388387 key=key-1qEfRJQoiVAYOMbRW98g mode=scroll]