Peer-to-peer lending platform Landbay announced on Monday it was granted ISA Manager Status by HMRC. This news comes less than a month after the lender received full authorization from the FCA for peer to peer lending.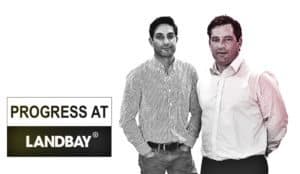 The Landbay team stated that status will clear the way for the launch of their Innovative Finance ISA before the end of this tax year. They also shared:
"In December 2016 we were one of the first established platforms to receive full authorisation for peer-to-peer lending and now it is a pleasure to confirm that our application to become an ISA manager has been approved by the Board of HM Revenue and Customs. With all the relevant regulatory pieces in place, Landbay is now one step closer to offering our investors the opportunity to lend on prime residential property in a tax-efficient manner. Our operations and technology teams are now focused on delivery of the ISA which we will launch in February."
The team then added:
"This is a fantastic opportunity for current and future investors both this tax year and beyond, with the ISA allowance rising to £20,000 in April and further in line with inflation in years to come."
John Goodall and Gray Stern launched Landbay with the help of equity crowdfunding platform, Seedrs. Prior to their website even going live, Goodall and Stern raised seed capital on the funding portal for their vision of mortgage finance.  Their first funding round was for only £50,000 in SEIS eligible seed funding. The round closed in December 2013 at £71,590 with a pre-money valuation of £616,667.