Yesterday, Prime Minister Theresa May revealed her vision for a modern industrial strategy for the UK. The policy proposal was released during her first regional cabinet meeting. May is engaged in a tight-rope walk of policy as she manages ramifications of Brexit while crafting an economic plan where the UK can thrive – and perhaps lead Europe.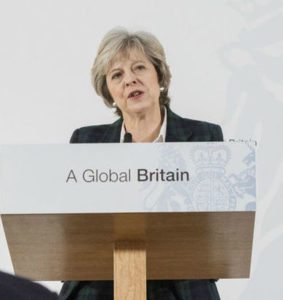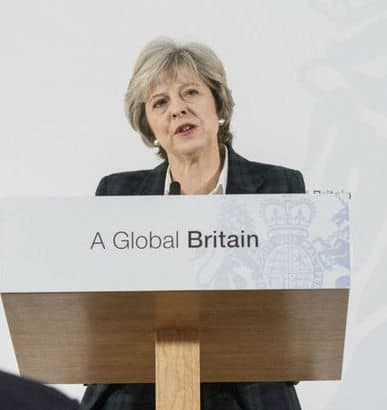 Prime Minister Theresa May stated;
"The modern Industrial Strategy will back Britain for the long-term: creating the conditions where successful businesses can emerge and grow, and backing them to invest in the long-term future of our country. It will be underpinned by a new approach to government, not just stepping back but stepping up to a new, active role that backs business and ensures more people in all corners of the country share in the benefits of its success."
The Prime Minister published a ten point plan or "Ten Strategic Pillars" to guide her government going forward. These pillars (reproduced below) include the importance of assuring UK businesses can access finance – an area where the UK has excelled with their burgeoning crowdfunding / peer to peer lending sector.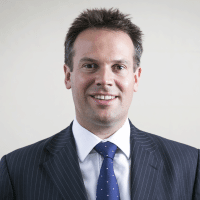 Commenting on the Prime Minister's plan, James Codling, co-founder and MD of investment crowdufnding platform VentureFounders, said he was very encouraged by the approach;
"The focus on investing in science, research and innovation really excites me – we've seen a huge appetite from investors to back these kinds of businesses and they are markets in which the UK is leading the way. This, combined with the plan to drive growth around the whole country, will really give a boost to companies looking to scale outside of London, where previously support and investment has been thin on the ground. Rather than having to seek funding from – or even sell to – overseas giants, under the proposed new 10 pillars plan, innovative British companies that are leading the way in new and emerging industries will have the tools and environment that they need to scale up their operations and grow into the leaders of tomorrow. If implemented successfully, I believe the Government will succeed in making the country the 'Global Britain' Theresa May promised last week."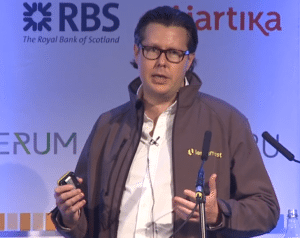 Christian Faes, CEO and co-founder of LendInvest – the UKs leading online property lending platform, added to Codling's optimism;
"Early rumours about this Industrial Strategy made us worry it would repurpose poor plans from decades past. But what we're reading today looks forward-looking: it's encouraging to see innovation in the number one spot on the Prime Minister's list of priorities. There's no doubting that the PM's Industrial Strategy is putting SMEs at the heart of their vision for a healthy economy. But government must ensure that this focus extends to those SMEs that deliver the residential and commercial property that the nation critically needs if enterprise is to flourish.  Putting much needed investment into UK infrastructure is essential and I look forward to seeing more detail on this emerge in the housing white paper before too long."
Results will take many months to gauge and so much hinges on whether the European Commission is thoughtful in dealing with post-Brexit Britain or vindictive in their approach. At least the UK is home to a vibrant entrepreneurial and Fintech ecosystemt to help Theresa May accomplish her goals.
---
Ten strategic pillars
1. Investing in science, research, and innovation
We must become a more innovative economy and do more to commercialise our world leading science base to drive growth across the UK.
2. Developing skills
We must help people and businesses to thrive by:
ensuring everyone has the basic skills needed in a modern economy
building a new system of technical education to benefit the half of young people who do not go to university
boosting STEM (science, technology, engineering and maths) skills, digital skills and numeracy, and
by raising skill levels in lagging areas
3. Upgrading infrastructure
We must upgrade our standards of performance on digital, energy, transport, water and flood defence infrastructure, and better align central government infrastructure investment with local growth priorities.
4. Supporting businesses to start and grow
We must ensure that businesses across the UK can access the finance and management skills they need to grow; and we must create the right conditions for companies to invest for the long-term.
5. Improving procurement
We must use strategic government procurement to drive innovation and enable the development of UK supply chains.
6. Encouraging trade and inward investment policy
Government policy can help boost productivity and growth across our economy, including by increasing competition and helping to bring new ways of doing things to the UK.
7. Delivering affordable energy and clean growth
We need to keep costs down for businesses, and secure the economic benefits of the transition to a low-carbon economy.
8. Cultivating world-leading sectors
We must build on our areas of competitive advantage, and help new sectors to flourish, in many cases challenging existing institutions and incumbents.
9. Driving growth across the whole country
We will create a framework to build on the particular strengths of different places and address factors that hold places back – whether it is investing in key infrastructure projects to encourage growth, increasing skill levels, or backing local innovation strengths.
10. Creating the right institutions to bring together sectors and places
We will consider the best structures to support people, industries and places. In some places and sectors there may be missing institutions which we could create, or existing ones we could strengthen, be they local civic or educational institutions, trade associations or financial networks.
As part of the visit to the north-west, the government is also announcing a cash boost of £556 million for the Northern Powerhouse to help create jobs, support businesses and encourage growth.
Goole Intermodal Terminal linking rail, sea and road, a 21st century conference centre in Blackpool, and a new innovation fund for Manchester and Cheshire businesses are just some of the locally-chosen projects set to benefit over the next few years. These are alongside many others which improve educational attainment, create jobs, build homes or improve infrastructure.
This latest award of local growth funding is on top of £2.9 billion of Growth Deal funding already awarded to the 11 Local Enterprise Partnerships in the region – an investment which provides targeted financial support to locally-determined projects in order to unlock growth.