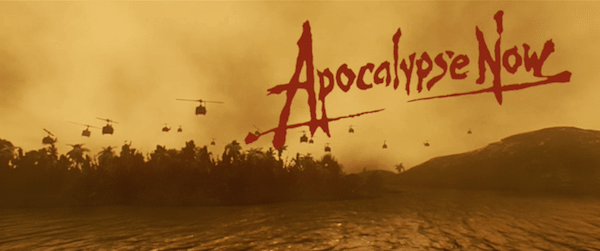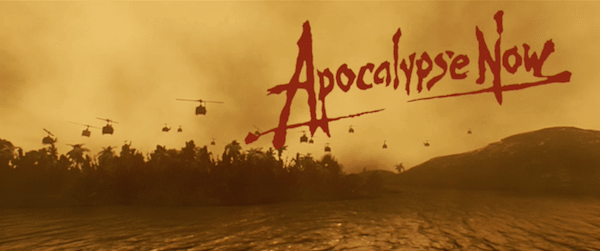 Nearly forty years after the release of iconic film, Apocalypse Now, director Francis Ford Coppola has launched a crowdfunding campaign on Kickstarter to raise $900,000 for the action-packed movie's video game. While sharing details about the video game project, Coppola revealed:
"Forty years ago, I set out to make a personal art picture that could hopefully influence generations of viewers for years to come. Today, I'm joined by new daredevils, a team who want to make an interactive version of Apocalypse Now, where you are Capt. Benjamin Willard amidst the harsh backdrop of the Vietnam War. I've been watching video games grow into a meaningful way to tell stories, and I'm excited to explore the possibilities for Apocalypse Now for a new platform and a new generation."
The video game's adaption will be developed by creators, designers, directors, writers, producers of other well-known games, including Fallout: New Vegas, Pillars of Eternity, The Witcher, Neverwinter Nights 2, Wasteland 2, Torment: Tides of Numenera, Everquest, DC Universe Online, PlanetSide, PlanetSide 2, and Star Wars Galaxies. The game's story reads:
Apocalypse Now depicts the horror and spectacle of the Vietnam War through the character of Captain Benjamin Willard, an American tasked with the assassination of Colonel Walter E. Kurtz. The game is an interactive recreation of Willard's journey, as seen through a survival horror lens in which players with limited resources face unspeakable terrors. By choosing how to react to these situations, each player molds a unique version of Willard within the loose confines of the film story. You are Willard and your actions will determine his fate. Your mission begins in Saigon, where Willard is holed up in a dingy hotel. Audio and visual distortion evoke Willard's emotions and past experiences. The game provides you subjective access to a character who is already nearly insane."
Those who back the project can receive perks such as the game (starting $20) along with 4KUHD Wallpapers, a "Making of the Game" Documentary, strategy guide, digital novels in the World of Apocalypse Now, and more. The game and other perks are scheduled to be delivered in October 2020. The campaign is set to close on February 24th. 
_____________________________________________________
https://ksr-video.imgix.net/projects/1937766/video-742886-h264_high.mp4
Have a crowdfunding offering you'd like to share? Submit an offering for consideration using our Submit a Tip form and we may share it on our site!