iConsumer is eBates meets Wall Street: "Ownership is the Ultimate Loyalty Program"
iConsumer has announced its first successful closing of its mini-IPO offering launched in December 2016. iConsumer says that it has issued preferred stock to 1,650 customers and that 10,000 additional customers are in the queue to get stock in the company in coming months.  Using Reg A+, iConsumer has created the "ultimate loyalty program" by letting its customers earn shares in the company.  Stock in iConsumers is earned by shopping and by referring their friends.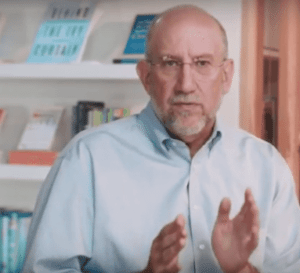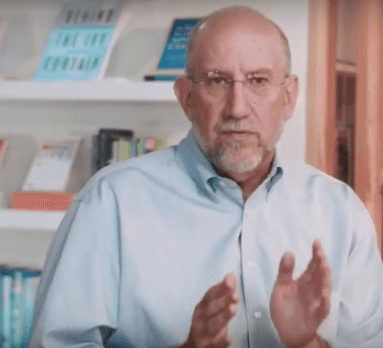 Robert Grosshandler, CEO of iConsumer, says the "crowd is building this company."
"Having over 1,600 first-time owners, regular people, earn  stock is an amazing milestone. Most companies have a 1,000 or fewer shareholders.  This month, we'll issue our preferred equity to thousands of additional customers, people who probably have never owned a share of stock in their lives.  It's a completely different way to build and own a company. Kickstarter and Indiegogo proved that the crowd can help build a product.  iConsumer is proving that the crowd can help build and own a company."
iConsumer explains that it received SEC qualification in late September, and two months later issued over 3 million preferred shares to their crowd utilizing Title IV of the JOBS Act – commonly refered to as Reg A+.  iConsumer worked with the SEC, lawyers, and accountants to make possible their unique approach to marketing and share ownership.
"Our goal is to have 1 million shoppers building a great business together. We're literally changing the faces of Wall Street by turning normal folk into shareholders. For the first time, consumers' shopping benefits their own company," says Grosshandler.
Just by signing up (for free) to become a member of iConsumer, a consumer earns 100 shares of preferred stock – no shopping necessary. Members earn an additional 50 shares of stock in iConsumer by sharing with friends on Facebook or Twitter. iConsumer has also launched a "Shareholder Academy" to help educate their community of shareholders. Everytime a user shopes using iConsumer they earn more stock. After a friend makes his or her first purchase as an iConsumer member, iConsumer rewards the referring member with 100 shares of iConsumer stock.
The company says it has access to over 45,000 brands at nearly 1,800 retailers ( like Target, Walmart, eBay, jet.com). iConsumer members have a selection of shopping deals, including cash back deals on everything from clothing and cookware to flowers and hotels.
"Our members share in our success because they make iConsumer bigger and better. We reward them with ownership, the ultimate form of customer loyalty," said Melinda Moore, CMO of iConsumer.  "We want to be the company with the most shareholders in the world. We are changing the faces of Wall Street, giving each customer the chance to level the economic playing field and create opportunity for a generation dismayed by inequality."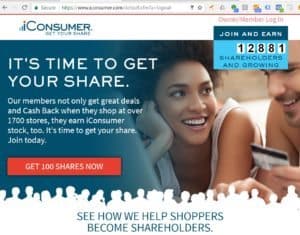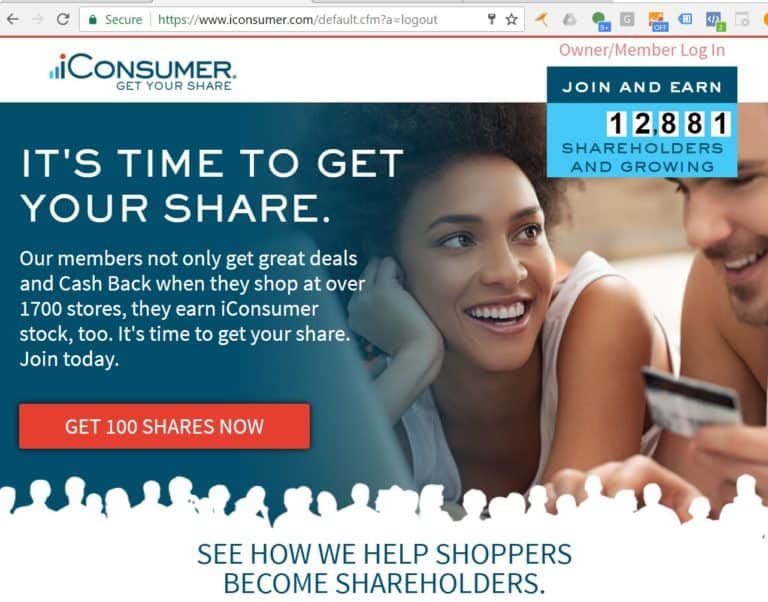 This is an interesting marketing strategy for a company. iConsumer reports that it had about $40,000 of revenue in January, 2016 and about $371,000 of revenue from 4,700 shoppers and 11,000 members through August 2016. The company says it closed over $100,000 in cash sales to new investors in December 2016
Grosshandler says a share listing is part of the future roadmap;
"Act II is simple. We need to be quoted. We need to complete this offering so that prospective customers can see that they're getting real stock that has a real worth established by somebody other than a founder, because somebody paid cash for that stock. Consumers need to see how much others are paying for the stock they're getting just for becoming members and just for earning cash back rebates. Act III is all about marketing. Spending the money we raise in this offering to let the world know that they can save money and be Wall Street investors, all at the same time. We have a first-mover advantage that we want to exploit fully."
Grosshandler is planning to trade its shares on OTCQB in the near future.  The most recent filing with the SEC indicates it is seeking a max raise of $1.85 million at $0.9/share.  The additional capital will be used for marketing and web development expenses.  The complete offering circular is available here for review.

Have a crowdfunding offering you'd like to share? Submit an offering for consideration using our Submit a Tip form and we may share it on our site!

Sponsored