Bill Diggins, the manager of TLC, announced on Monday an update about the all-girl group's Kickstarter-funded album, which is tentatively scheduled to be released at the end of June 2017.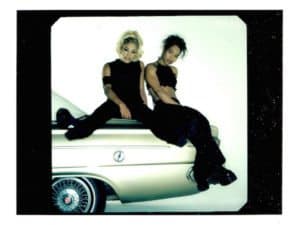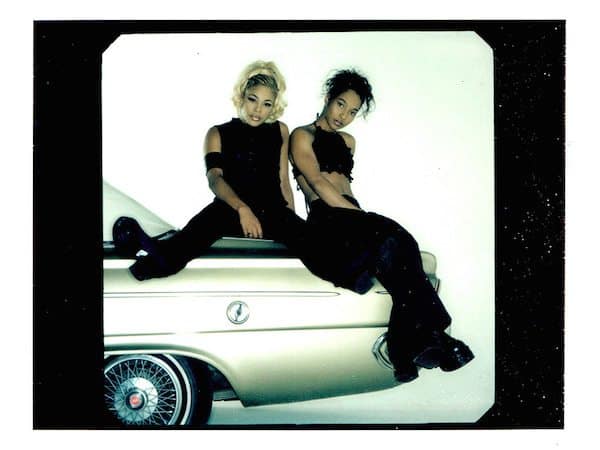 TLC hit the crowdfunding platform in 2015 to raise $150,000 for their fifth and final album. The group, which originally consisted of Rozonda "Chilli" Thomas, Tionne "T-Boz" Watkins, and Lisa "Left-Eye" Lopes, was started in the early 90's and became a huge sensation throughout the years, thanks to their popular hip-hop tunes. In the early 2000's, Lopes was killed in a car accident, and Watkins and Thomas have been in and out of the music scene over the years.
Watkins and Thomas' album successfully secured $430,255 from 4,201 backers on Kickstarter and the album was set to be delivered in September 2015. Unfortunately, there's been some setbacks. Diggins addressed the album's delays:
"Let me explain why this album has taken longer than expected. When we decided to do the album it was based on a number of emotional decisions and one of the biggest was how you inspired Tboz and Chilli by your emails and texts asking them to do another album. At the time we had no music, no producers, no writers, and a few ideas. We also were in the middle of rehearsal's for TLC's first arena tour since The FanMail Tour and therefore on the road for most of the year. It was very important to establish TLC's touring credibility and as most of you saw TLC live I am sure you agreed that we accomplished that goal. It took a lot more time to coordinate schedules with writers, TLC's executive producer Ron Fair and recording sessions than anticipated.
"I could go on in more detail to explain how TLC's touring, schedule, writing schedule and producing schedule was delayed but the simple fact is that Tboz & Chilli were inspired to make a record that they could be proud of and they would not settle for less and sometimes you just cannot rush art. They demanded of themselves a record that would stand up to the great body of work created in the past and that you would be proud of; because your belief and support is the greatest form of love and we want you to be proud."
Diggins then added:
"Sometimes in life we take for granted what is given to us, but in this case there is no lack of thankfulness; for without you this album would never have happened. When you see TLC out promoting the album, performing on television and you are listening to the songs on radio; you should feel proud to say to your friends that you made this happen. Thank you, Thank you, Thank you!!! Our management team will be notifying you privately to discuss any outstanding rewards that are due to you. We will also set up a dedicated email that you can write to directly for any problems or concerns about rewards. Apologies about the wait."
Although the wait continues, some of the Kickstarter backers seemed to handle the update well. One wrote:
"I have been following the girls on social media and knew that they were working on the album- so no worries! Patience is a virtue! 🙂 It's going to be worth the wait!"
Another noted:
"Creativity doesn't work on a schedule so I'm so happy to hear you guys made it through the process. We are with you, so keep it up!"
So the wait continues…
Have a crowdfunding offering you'd like to share? Submit an offering for consideration using our Submit a Tip form and we may share it on our site!