---
"Them that's got shall get / Them that's not shall lose / So the Bible said"… and is it still news?
Raising significant amounts of capital has never been easy for anyone. For some, it has been a higher hurdle than for others. The American female entrepreneur has overwhelmingly struggled to raise venture capital. Companies with only female founders account for just 3% of the total dollars raised by startups in 2016, according to the WSJ. The article further reports, perhaps unsurprisingly, that women hold just 6.3% of board seats at U.S. venture-capital firms. Alas, people invest in people that remind them of themselves, no?
With the advent of equity crowdfunding, this historical norm may be starting to change. The crowdfunding project page – a gender neutral forum where a synergy of politics, technology, and human aspiration are all in one space – may be the catalyst.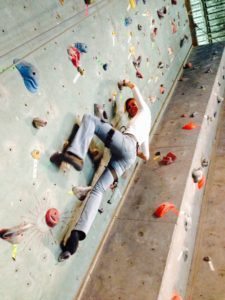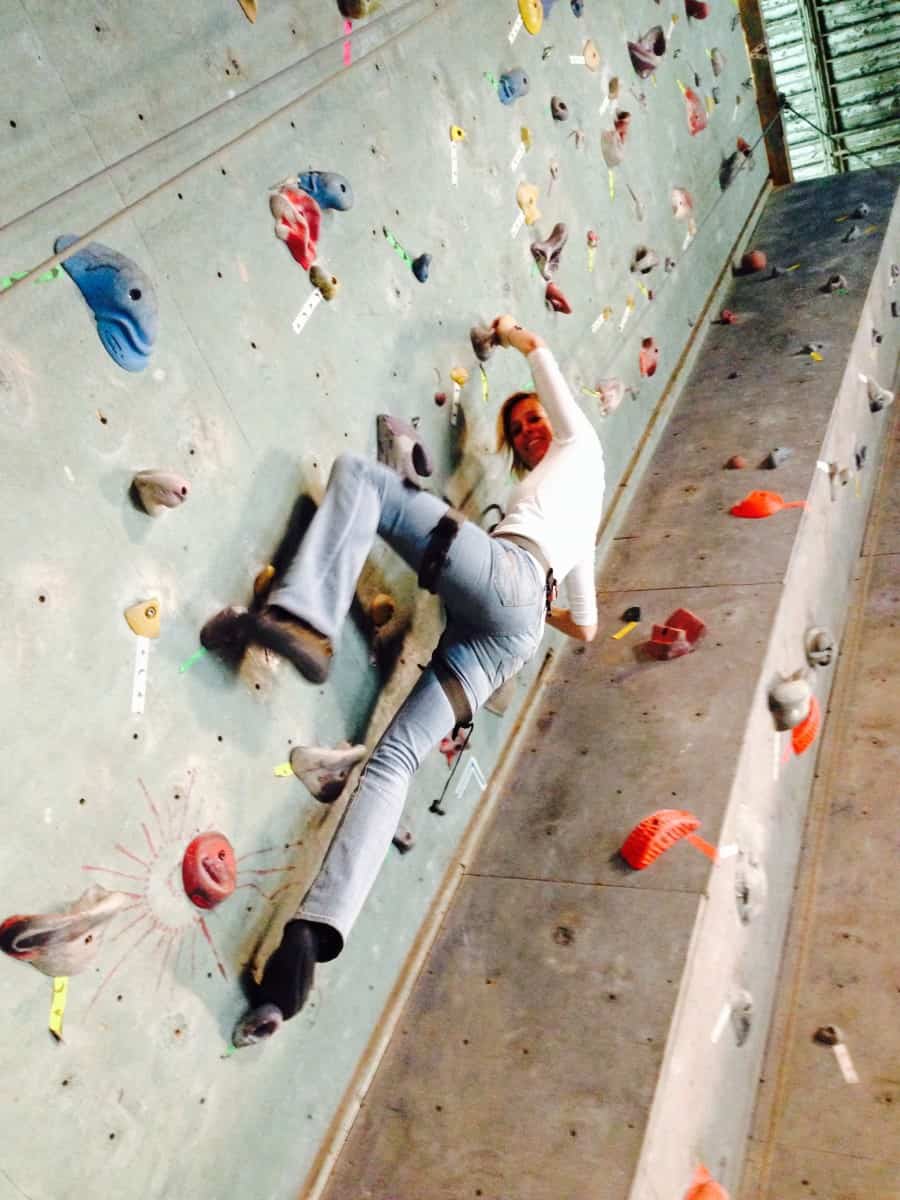 Trends are only beginning to be uncovered in the virtual capital raising arena. Equity crowdfunding under the revised Regulation A went into effect not even 2 years ago. Equity crowdfunding under Title III (Regulation Crowdfunding) is only 10 months old. Thus, we are only just beginning to evaluate the influence that the new securities law framework will have on entrepreneurship, job creation, female and minority opportunity, social impact, and the American economy.
This article will explore this striking potential. A paradigm shift in the venture ecosystem from the viewpoint of female entrepreneurs. As capital raising goes online, platform owners, and investors, may seek to help women succeed. More importantly, women may well be enabled to compete more equitably in funding their ventures and nurturing them to success. For as we all know, God Blesses The Child Who's Got Her Own.
Female Entrepreneurs Seeking Equity Crowdfunding
Title III of the JOBS Act aka "Regulation Crowdfunding" provides businesses with the opportunity to crowdfund up to $1M per year from accredited and non-accredited investors. We are currently seeing an emergence of early stage companies with female founders and leadership teams actively raising capital under the new Regulation Crowdfunding exemption.  These include Pearachute and Flipworld on Republic.co, LGBT Weddings on the Hong Kong-based Mr. Crowd platform, and Cogent Education on GrowthFountain.
Identifying female-led companies utilizing crowdfunding is made possible by search engines such as Investibule, whose mission is to connect small businesses with interested investors in their communities.
Investibule.co helps you find investments you care about through tags such as "Women-Owned" – "Tech" – or "Health & Wellness"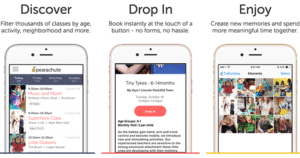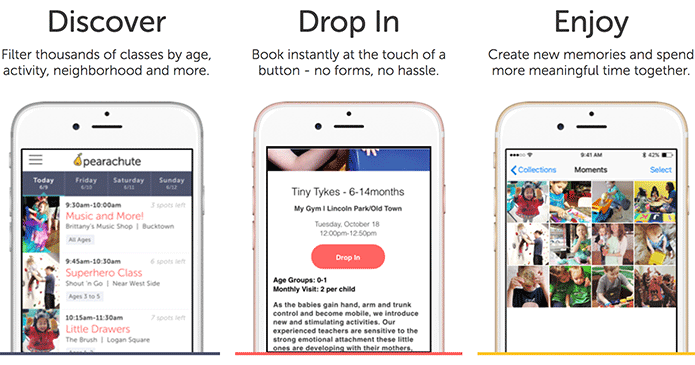 Pearachute is a mobile app business founded by its CEO Desiree Vargas Wrigley. Prior to launching Pearachute, Desiree founded one of the world's first crowdfunding platforms, GiveForward. The mobile app works with over 250 partners in Dallas/Fort Worth, Kansas City, and Chicago. Its mission is to help parents to discover activities to do with their children, reserve space in their selected activities, "drop in"and enjoy. From 130 investors, Pearachute raised 252% of its $50,000 goal on Republic.co here.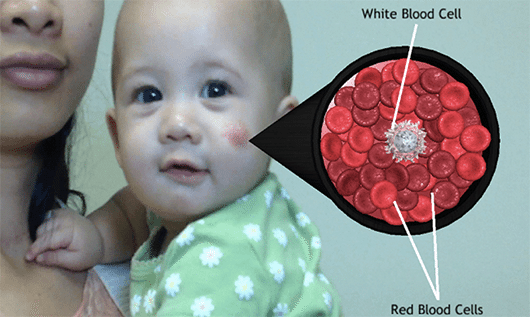 Cogent Education, an education software company, provides educators and schools with interactive case studies for students to get hands-on experience with difficult science concepts. Cogent's President and CMO, Tyler Gerhart Wood, previously worked at Apple as a product manager. Ms. Wood was discovered by Cogent's founder team in 2009.  Her background in early childhood education and at Apple in product made her a prime fit. From her experiences, she understands the skills needed to develop educational technologies and how to bring them to market.  After consulting with Cogent for six years, Tyler was brought in-house to lead in an executive role. The company has won $5 million in grant funding to date to fund its technologies. Today, Cogent is seeking to raise up to $1 million through its equity crowdfunding campaign on GrowthFountain here by offering a revenue sharing opportunity to prospective investors.
---
Female Owned or Targeted Platforms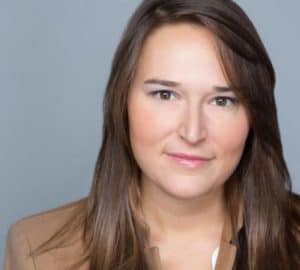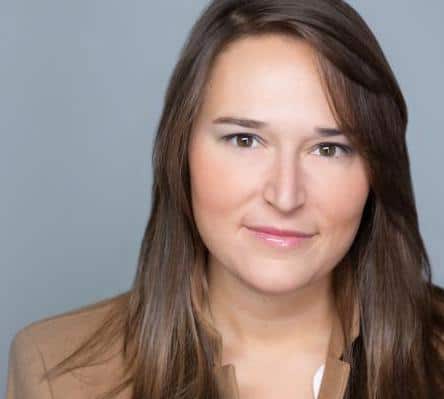 Female-founded or targeted platforms first emerged in the rewards crowdfunding segment. We now see a variety of players on both the rewards and equity crowdfunding sides providing donation and investment opportunities across industries. A few highlights on the equity side include Fundanna, Small Change, and Indie Crowd Funder.
Currently, these companies are uniquely situated as the only three Reg CF platforms with female founders (of 23 total). RealtyMogul, the Reg D real estate investment platform co-founded by Jilliene Helman, has been a market leader. Cheryl Clements founded PieShell, a rewards based platform catering to the food and beverage industry, that has distinguished itself. Other noteworthy individuals include Jen Wang as CFO at NextSeed, Karen Nihill as CCO at Razitall, and Alexandra Tynion – Principal at SeedInvest.

Reg CF Funding Portals
"Them that's got, shall get"
Republic.co was founded and built by a team of AngelList alumni who believe angel investors are the catalysts to change in the world. The team includes 3 female advisors, including Shaherose Charania, Katherine Krug, and Shiza Sahid – each a rockstar fem-preneur in her own right.
Since the launch of Republic.co, over 60%, and soon to be 80%, of fundraises on the portal have included female founders.
Recently, in honor of International Women's Day, Republic announced a Women @Republic event series. The series will provide a forum for female founders to discuss their fundraising experiences and successes on the Republic platform. 
On Republic.co, investors can sort investment opportunities by key words, including "Women Founders". This tag currently has 956 investors and 1002 followers. Check out more information on the upcoming series here.
Some of the female entrepreneurs are not newbies.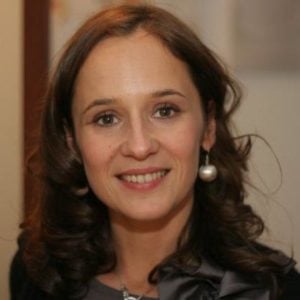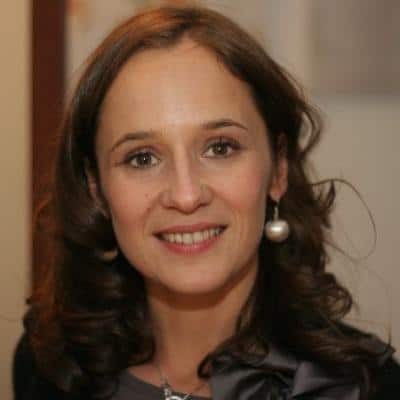 Claudia Ecobici, Co-Founder and CMO of TruCrowd and FundAnna
Claudia earned an MBA/MS at Sorbonne University. She has ten years marketing and startup experience, with three dedicated to equity crowdfunding. Her COO at FundAnna, Florence Hardy, holds a JD/MBA with 10 years of business consulting experience. FundAnna's CTO, Magda Alexe, has 20 years experience as a frontend/backend architect. According to her bio, she designed/built the first licensed & operational intrastate equity crowdfunding portal in the U.S. FundAnna is America's first Reg CF portal targeting cannabis businesses. Fundanna's goal is to support the industry's growth by giving investors access to early stage cannabis investments and entrepreneurs the opportunity to raise to up to $1 million per year under the Reg CF exemption.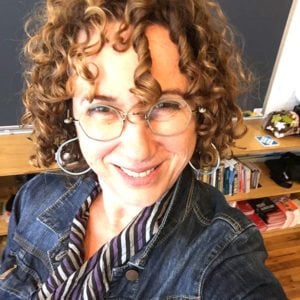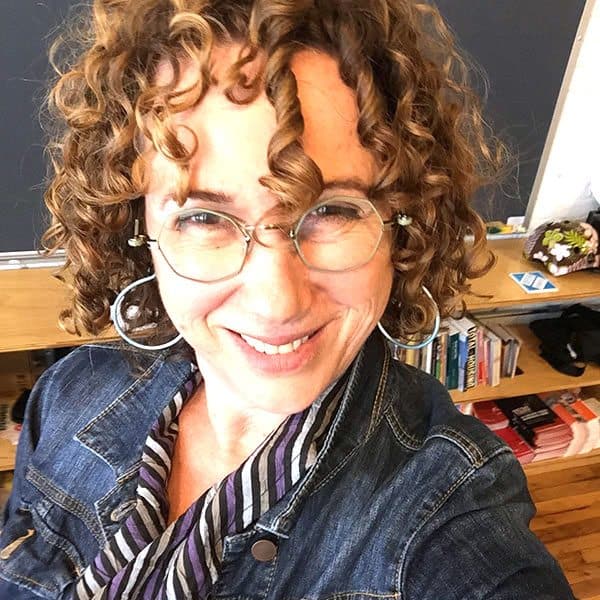 Eve Picker, President and Founder of Small Change
Eve Picker launched – and leads – Small Change, a real estate equity crowdfunding portal to help fund transformational real estate projects. Small Change packages offerings for developers to help them build projects that make cities better, and provides investment opportunities for everyone to see positive change and development in their city. With a background as an architect, city planner, urban designer, real estate developer, community development strategist, publisher, and instigator, Eve has a rich understanding of how cities and urban neighborhoods work – and how they can be revitalized.
Denise Smith, Co-Founder and CCO of Indie Crowd Funder
Co-founder and CCO of Indie Crowd Funder Denise Smith has worked for multiple Fortune 100 and 500 companies, providing business guidance and quality assurance for numerous enterprise-wide systems for companies such as Twentieth Century Fox Studios, Disney Worldwide, Paramount Pictures, CNN, Marriott Vacation Club and AT&T. Denise has also worked on numerous features, award-winning shorts, television series, as well as new media productions in various capacities. She has had a stellar career assisting in the production of music videos and peaked while working with "Korn", and famed Director Darren Lynn Bousman of Saw II, III, IV. Indie Crowd Funder's mission is to provide equity-based crowdfunding services to Hollywood professionals
Reg D – Real Estate Investment Platform
In the real estate crowdfunding segment, Realty Mogul, an early entrant and forerunner among its competition, was co-founded by Jilliene Helman and Justin Hughes. The company's investment platform was formally launched in 2013. Jilliene, who sits on RealtyMogul.com's board, has underwritten over $5 billion of real estate and was previously a Vice President at Union Bank, where she spent time in Wealth Management, Finance and Risk Management. Jilliene is a Certified Wealth Strategist®, holds Series 7, Series 63, and Series 24 licenses and has a degree in Business from Georgetown University.
RealtyMogul offers passive investment opportunities to accredited investors through private placements conducted on its web platform. The company is predominantly venture backed and completed its first major capital raise for $9 million, which was led by Canaan Partners. In July 2015, RealtyMogul raised an additional $35 million in Series B financing form from Sorenson Capital, Canaan Partners, and additional strategic partners.
Angel and Venture Groups Targeting Fem-preneurs
Among angel and venture networks promoting and supporting female entrepreneurs, groups such as 37 Angels, Women's Venture Fund, Merger Lane, Pipeline Angels, BELLE Capital USA and Plum Alley provide offline investment opportunities to the fem-preneur marketplace. Beyond angel investing, TrueWealth, Golden Seeds, Female Founders Fund, BBG Ventures, Forerunner, Women's Venture Capital Fund, and Founders First Capital Partners are notable firms investing in women led businesses.
NYC-based firms Plum Alley and Female Founders Fund are highlighted below for their outstanding and innovative approach to helping women led companies grow and succeed.


Plum Alley is a membership group of investors and entrepreneurs dedicated to supporting female entrepreneurs and investors. The group provides an innovative approach to investing and showcasing promising private investment opportunities. The Plum Alley website explains that its group of members have invested nearly $1.5MM in the first 10 months, alongside Ignition Partners, Lowercase Capital, Omidyar Network, Slow Ventures, Breakout Labs and Partnership Fund of NYC among others. The company was founded in 2015 by Deborah Jackson and Andrea Turner Moffitt. Their extensive resumes demonstrate their passion for tech, entrepreneurship and empowering women to be successful as entrepreneurs and investors.
Female Founders Fund is an early-stage fund investing in the exponential power of exceptional female talent. According to the F3 website;
"Women experience greater successes – and fewer failures – than their male counterparts. Yet traditional venture capital does not reflect this. Female Founders Fund was founded to change that. Our portfolio companies all share something in common – each is led by talented female founders with disruptive and innovative ideas that better serve their consumer."
The fund invests in areas it believes women-led startups have incredible impact: e-commerce, web-enabled products and services, marketplaces, and platforms. The fund has a growing portfolio and taps its founders into its network of experts in their respective industries. A list of F3's portfolio companies can be found here.
It's clear that women have made strides in the world of investment and commerce. It's also clear that competitive advantages are still disproportionately retained by men. Women entrepreneurs can climb the mountain. They are no longer forced to wait and watch others succeed. But it's a steeper mountain.
Is equity crowdfunding a hidden opportunity for female entrepreneurs? Perhaps the fledgling industry can lead the way in rectifying an ancient inequality. Women entrepreneurs will need to change the world by changing themselves. To follow the counsel of the wise old song.
Them that's got, shall get
Them that's not, shall lose
Ev'ry child's, got to have her own!
---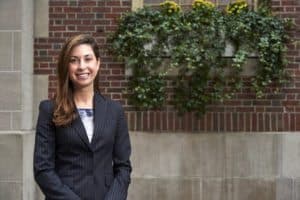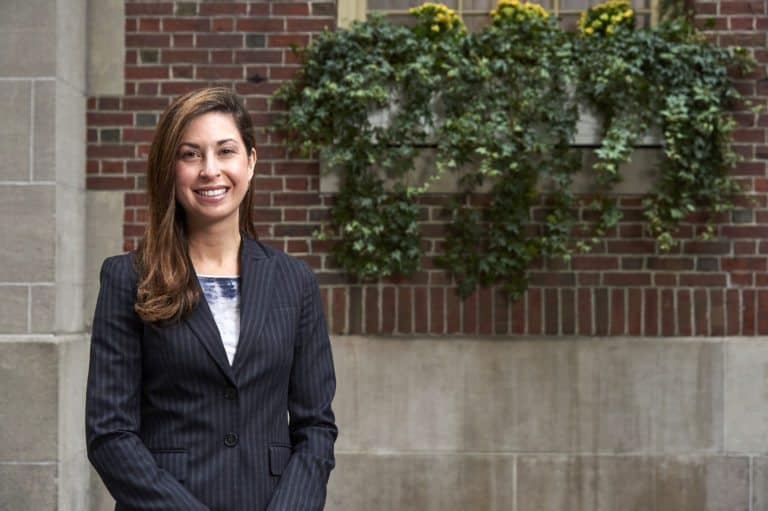 Robin Sosnow, Esq., principal of the Law Office of Robin Sosnow, PLLC is a solo practitioner in New York City. The firm offers legal services in the areas of corporate, securities, and real estate law, as well as compliance and risk management services. In her practice, Ms. Sosnow's core focus is to service issuers, platforms, and broker-dealers in the equity crowdfunding industry. Ms. Sosnow previously acted as General Counsel to one of the first real estate crowdfunding platforms in NYC. She is also the founder of the National Alcoholic Beverage Licensing Lawyers Group (NABLLG), a community of alcoholic beverage licensing professionals across the USA. Ms. Sosnow is licensed to practice law in Massachusetts and New York. She holds a JD/MBA from Suffolk University and is an active member of the New York City Bar Association. She can be reached via email, Twitter @RobinSosnowEsq, and www.robinsosnow.com.

Sponsored