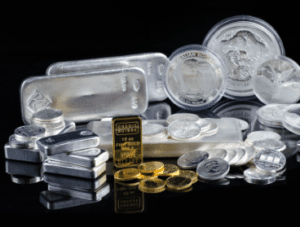 Launched only 19 months ago, Silver Bullion Pte Ltd's bullion has secured P2P loan platform has matched 1000 loans. While it took roughly 13 months to match its first500 loans, it took only another 6 months for Silver Bullion to reach 1000 loans.
One of the world's few secured P2P lending platforms that allows owners of precious metals to unlock capital from their vaulted assets, Silver Bullion's bullion secured P2P loan platform has now matched more than S$27M in loans. In 2017, an average of 3.2 loans have been matched every day. The platform continues to have zero defaults from borrowers. Loans with a tenure of 12 months continue to be most popular. In Q1 2017, the U.S dollar denominated 12-month loans were matched with an average interest rate of 4.0% p.a while the Singapore dollar denominated 12-month loans had an average interest rate of 4.2% p.a.
"Our P2P loan platform is doing very well – it has matched 1000 loans in nineteen months with no defaults. With our loans backed with as much as 200% of collateral, defaults are almost impossible. Moreover, we have a sweeper fund that acts as safety net ensuring that lenders are always repaid on time," Silver Bullion CEO and Founder Gregor Gregersen commented. "I am glad that our P2P loan platform is gaining traction with our customers, offering them useful options with the different loan tenures. I would like to see our bullion secured P2P loan platform continue to bring value to our customers who store gold and silver with us."
Unlike unsecured P2P lending platforms, loans matched by Silver Bullion's P2P loan platform are backed by 200% of borrowers' physical gold and silver held at its vault, The Safe House. Precious metals stored at The Safe House are insured with a comprehensive insurance that also covers infidelity of employees and mysterious disappearance. Launched in August 2015, Silver Bullion's innovative bullion secured P2P loan platform was nominated as one of the top 40 finalists in the Monetary Authority of Singapore (MAS) Fintech Awards in 2016.