Recently the Australian Senate approved a new investment crowdfunding law (Crowd-sourced funding). The final bill has been a long time in coming as Australia has made several attempts at improving access to capital for smaller firms be allowing issuers to raise capital online. But the final bill included a glaring omission: smaller, private companies – representing the vast majority of small businesses in Australia. Instead, the legislation only applied to unlisted public companies thus disallowing the majority of SMEs to leverage the new rules.
Ed Husic, MP from the opposition Labor Party, slammed not only the bill but Fintech Australia – the advocacy group leading the crowdfunding charge.
Husic stated;
It's very easy for the startup community to become very self-focused. It's not really targeted as much to startups … So, bizarrely, FinTech Australia says this bill—which is about to go through this place and which has always been talked about as helping start-ups—is not aimed at start-ups. Maybe the government has muzzled FinTech Australia with the usual conditions a coalition attaches to funds. Who knows? But let us take at face value what they have said. If FinTech Australia says this is not about start-ups, let us look at a body entirely funded by the government and see what they said. That body is the Australian Small Business and Family Enterprise Ombudsman, Kate Carnell, who, I might add, has not been a card-carrying member of this side of the House, but is an ideological soul mate of their side. So what did Kate Carnell, the ombudsman, say about this bill that we are now debating or reflecting on the amendments that have been made to the bill in the other place? This is what she said: As noted in the prior consultation papers about 99 per cent of Australian companies are proprietary companies and a majority are small businesses.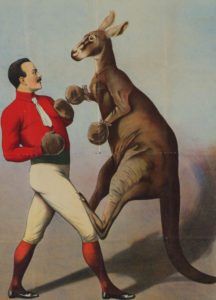 Husic accused Fintech Australia of NOT representing startups. Husic said that Fintech Australia has been intimidated into their position;
"FinTech Australia need to ask themselves, are they properly representing the interests of members—not the handful of members. You could probably count on one hand the number of crowdfunding platforms that FinTech Australia are representing in this debate. They have other FinTech players who will need alternative finance but who have not had the benefit of FinTech Australia speaking up for them."
Fintech Australia subsequently defended their position. The advocacy group explained;
"FinTech Australia has always been, and remains, fiercely apolitical. If we think a proposal hurts the fintech industry, then we will state it – irrespective of its origin …We think it would have been a bad outcome to refuse or delay this legislation for public companies while work was undertaken to extend it to private companies, given the strong pent-up demand for this legislation."
Fintech Australia said that Husic was simply wrong. Full stop.
"We of course strongly support the legislation being extended to private companies and urge the government to expedite this work. We have repeatedly argued that any form of cooling-off period – two or five days – could lead to people trying to unethically manipulate the equity crowdfunding market.  However, we support the amended legislation as a necessary compromise to introduce equity crowdfunding to Australia."
Fintech Australia took the high-road on this dust-up saying their ambition is to work with all industry players, including Husic himself.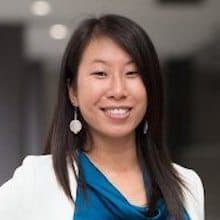 It should be mentioned that Fintech Australia has received some government funding ($200,000). But it should also be clarified that in Fintech Australia's public response to the crowdfunding legislation passed by the Senate, the commentary addressed the private vs. public company challenge:
"The passing of this legislation will assist the government, industry and companies to better understand the dynamics of the ECF market in Australia, while preparing broader legislative change for private companies."
There are reports of some companies converting to unlisted public companies to take advantage of the new rules.
The Australian Fintech /Crowdfunding sector has battled for more than a year to get this specific legislation over the finish line. If I have it correctly, I believe this is the 3rd try. That is quite a struggle. Having reviewed many different acts of investment crowdfunding legislation, Australia is not alone in approving rules that are lacking. Just look at the US and its retail crowdfunding legislation (Reg CF). It is a bit of a mess, as shortsighted policymakers saddled it with too many limitations and too much cost. Let's hope cooler minds prevail and the Aussie crowdfunding legislation is amended at some point in the (near) future.