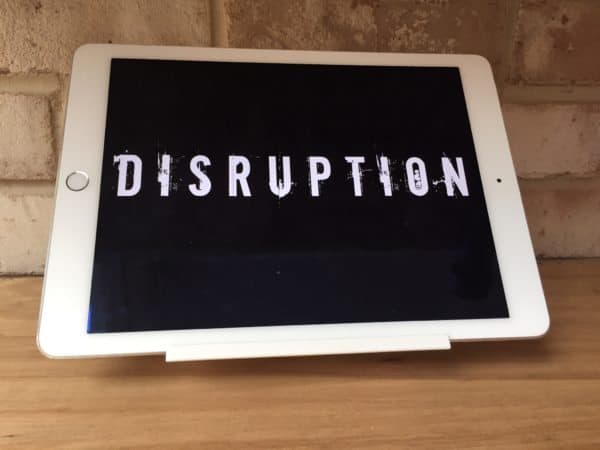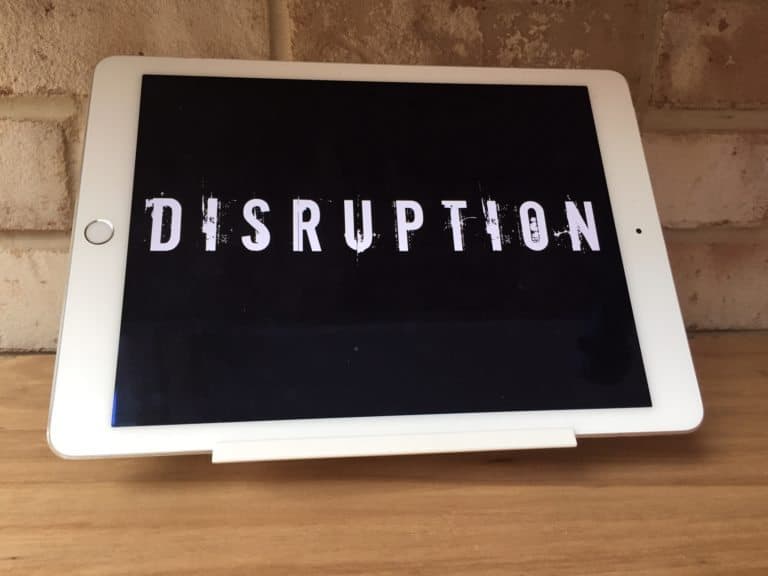 At the EXEC FinTech 2017 in Berlin, Jörg Sandrock, a Partner and Managing Director of Strategy& Financial Services Germany at global business consultancy PwC presented the results of PwC's newly released FinTech Report titled "Redrawing the lines: FinTech's growing influence on Financial Services."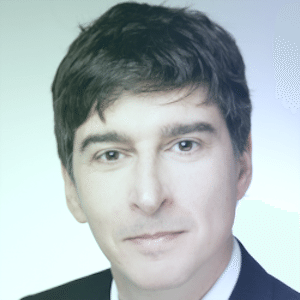 Based on a survey of 1,308 financial executives from 71 countries spread across six regions and a variety of industries including banking, asset management, fund payments, insurance, reinsurance and FinTech, the report presents the following main findings.
More than 4 in 5 (82%) financial services companies plan to increase FinTech partnerships in the next 3-5 years

88% are concerned they will lose revenues to standalone FinTech companies. On average, global firms believe almost a quarter (24%) of their revenue is at risk

An average ROI of 20% on FinTech related projects is expected by financial firms

FinTech startups have seen $40 billion of cumulative investment globally over the past four years according to PwC's DeNovo platform
A large majority of global banks, insurers, and investment managers intend to increase their partnerships with FinTech companies over the next 3 – 5 years and expect an average return on investment of 20% on their innovation projects, according to a new PwC report.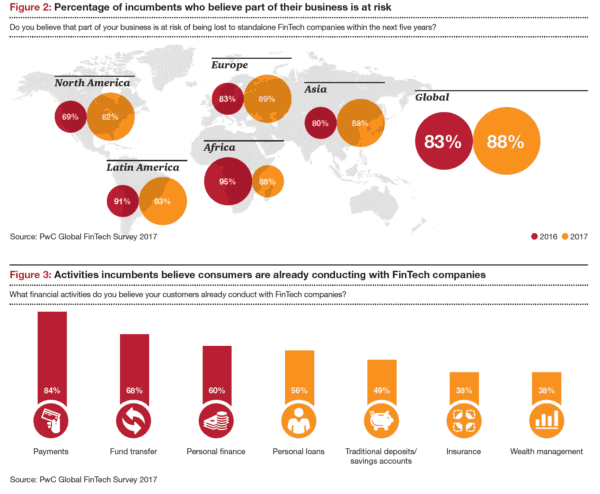 The report shows that the finance industry is getting to grips with innovation. One driving factor behind these partnerships is an increasing fear within the industry that revenue is at risk to standalone FinTechs, with 88% of financial services respondents seeing it as a real threat (83% in 2016). On average, up to 24% of revenue is thought to be at risk.
As a result, a mutual understanding is emerging between the two parties – FinTech startups require the access to capital and customers provided by incumbents, and big financial firms are starting to understand how FinTech could be the key to finally overcoming legacy technological and customer communication issues.

Turning threat into opportunity
The report shows that partnering with FinTechs will be a key way for firms to outsource parts of their R&D and bring their strategy to life, ultimately allowing them to offer new products to customers much more quickly.
Mobile money services are becoming a gateway for accessing populations previously unserved by banks. PwC predicts that using mobile technology to help new customers gain access to finance could open up a demographic worth $3 trillion to the payments industry.
Start-ups applying AI to financial services have been funded extensively, receiving an average funding of $1 billion annually over the last two years, according to data from PwC's DeNovo platform. The report shows that AI, and the data and analytics tools behind it, will be used by banks, fund managers and insurers to coach their customers through daily interactions on the best financial decisions for them.
Blockchain is coming out of the lab
Over three quarters (77%) of global financial services companies plan to adopt blockchain in live production systems by 2020

Funding in blockchain companies increased 79% year-on-year in 2016 to $450million globally
Almost a quarter (24%) of global financial institutions say they are now 'extremely' or 'very' familiar with blockchain technology
The report makes it clear that blockchain is moving from hype to reality and real life use cases are set to become much more common. With the potentially huge back-office cost savings and transparency gains blockchain can provide, the technology will receive increasing investment as finance firms explore its ability to ensure they are fit for future growth.
Survey respondents believe the most likely use cases for blockchain will be payments, funds transfer and digital identity management. Opinions on use cases for blockchain vary by country, often driven by the level of development in the technology in each geography. Respondents from the United States cite funds transfer infrastructure as the most likely business use case, probably explained by the maturity of blockchain investment already undertaken there.The 23-page report has much more data and analysis and is well worth a read. The full report is embedded below. The executive summary is here.
---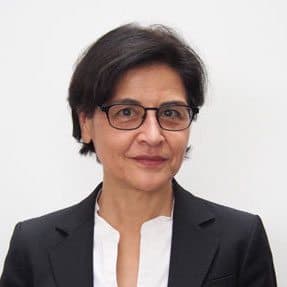 Therese Torris, PhD, is a Senior Contributing Editor to Crowdfund Insider. She is an entrepreneur and consultant in eFinance and eCommerce based in Paris. She has covered crowdfunding and P2P lending since the early days when Zopa was created in the United Kingdom. She was a director of research and consulting at Gartner Group Europe, Senior VP at Forrester Research and Content VP at Twenga. She publishes a French personal finance blog, Le Blog Finance Pratique.
---
[scribd id=344389636 key=key-TS83UYzbrHfHxL6O3KxO mode=scroll]

Sponsored Links by DQ Promote