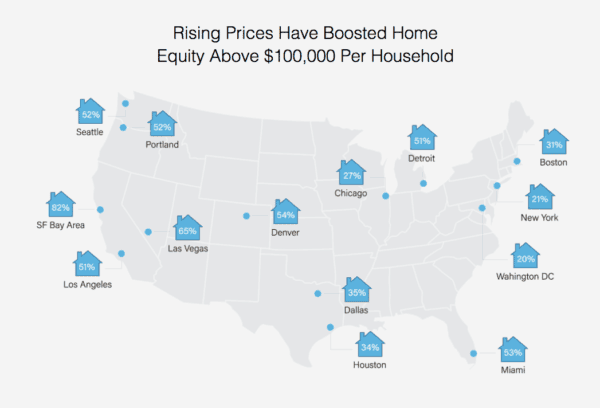 Patch Homes, a new home equity financing platform, has secured $1 milion in Seed funding led by some pretty impressive names. According to Pach, investors include Techstars Ventures, KIMA Ventures, Eric DiBenedetto and Nathan Blecharczyk – who founded unicorn AirBnB. Patch Homes also announced it had come out of private beta.
So what does Patch Homes do? In exchange for 0% interest, Patch Homes shares in future appreciation or depreciation of the home value. Customers receive funding from investors to finance their home equity. No interest rates or monthly payments. But in exchange, the homeowner must hand over a percentage of the future home value – kind of like a zero coupon bond. So if the property appreciates in value, the Patch investor gains. Alternatively, if the value of the property declines, the Patch investor loses alongside the homeowner. The Patch Homes model is a twist on current home equity loans.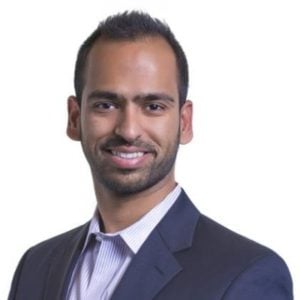 Sahil Gupta, co-founder of Patch Homes, believes there is a problem with the current home financing market. He says that 67% of homeowner wealth is "trapped" in the equity of the home using Patch – allows the Homeowner to capture some of this equity but without the monthly payments.
"Most homeowners are asset-rich but cash-poor, and we want to help bridge that gap and solve their cash flow problems. Our model offers home equity financing without any monthly payments, allowing homeowners to tap into their home equity and use their money the way they choose, whether to pay down debt, invest in their future, or make needed home improvements. Each Patch Homes' product should be a step toward making homeownership a more affordable, accessible and liquid investment," says Gupta.
Jason
Seats, Managing Partner of Techstars Ventures, believes that Patch Homes is doing something "extremely innovative" by tapping into a new market.
"There is a gap in the real estate market when it comes to home equity loans," explains Seats. "We've been very impressed by the team and company's progress in the past six months and are excited about its potential."
Each contract with Patch Homes has a 10-year term, although homeowners have the option to exit the contract by selling or refinancing their home at any time before that, without any penalty or exit fees. Homeowners can use the cash newly freed up from home equity however they choose.
DiBenedetto, an early backer of Lending Club, echoes Seats' sentiment saying Patch Homes is solving a problem endured by 40% of the population.
"Now, homeowners will have more options when it comes to tapping their equity, especially as bank lending has reduced. By aligning the interests of homeowners and investors, Patch Homes is creating a win-win solution for many stakeholders in the real estate space."
Vincent Jacobs, Partner at Kima Ventures, says the home equity space is a largely untapped marketplace.
"Patch Homes' innovative underwriting and risk model is expanding credit to underserved homeowners."
Patch Homes was founded by Gupta and Sundeep Ambati. Prior to Patch Homes, Gupta worked at notable firms like Motif Investing and BNY Mellon. He holds an MS in Computational Finance from Carnegie Mellon. Ambati is described as a serial entrepreneur in the real estate industry, co-founding A&A Property Management and Siri Properties. Previously, he worked at Starwood Properties/Waypoint Homes and Mission Housing Development Corp.
Ambati says that during their Beta program they saw homeowners tap into their home equity to payoff other debt.
"We're excited about bringing a new approach to the way Americans look at financing their homes. There is over $4.5 trillion in untapped home equity across millions of homeowners in the US. They want something that is suited to their needs and financial circumstances."
The new funding will allow Patch Homes to expand its footprint beyond California while boosting staff. Plans are to expand to additional states before the conclusion of the year.

Sponsored Links by DQ Promote