First Successful Arbitration Settlement Against a Crowdfunding Scofflaw
Prominent crowdfunding marketing firm Funded Today is perhaps the most successful agency in their space today. Having helped to direct more than 300 perk-based crowdfunding campaigns to financial success, Funded Today has now been instrumental in raising more than $120 million.  But this outsized success has not come without its challenges. We all know there have been more than a few bogus or fraudulent rewards-based campaigns that have duped trusting backers on both Kickstarter and Indiegogo. Funded Today has not been immune to this risk having found itself on the wrong end of getting paid for several campaigns. The most recent unscrupulous act comes from an individual named Dennis Wong, based in Hong Kong, and his company SmartGears Global. Wong attempted to stiff Funded Today on his contractual agreement to pay for their services. Funded Today fought back.
Time to Pay Up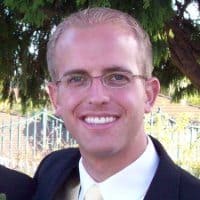 Speaking with Funded Today co-founder Thomas Alvord he provided the background to the saga.
Alvord is not just a Funded Today executive but he is also a law school graduate. Alvord explained they have been stiffed several times but, overall, the vast majority of campaigners have paid what they owed. Funded Today wanted to share their story as to discourage other duplicitous creators from utilizing agencies and then absconding with the money.
Alvord said that the BioRing crowdfunding campaign was the most vexing as the individual simply disappeared. One day he existed. The next he did not. Few options there. But for this most recent action, that ended up with a sizable award for Funded Today, the individual continues to have a visible presence in Hong Kong.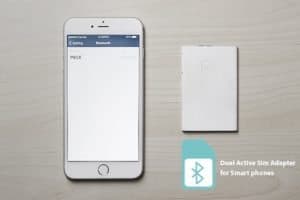 Wong, and his company SmartGears Global, has launched two campaigns on Kickstarter. The first, Piece, is described as credit card sized hardware that allows you to use two different SIM cards for a single mobile phone. An interesting concept in theory.
Funded Today was enlisted to promote the Piece crowdfunding project in June 2015. Funded Today, still prominently listed on the campaign page as a partner, helped Piece crush its funding target of just CDN $35,000. Over 3800 Backers pledged more than CDN $400,000 to support the campaign.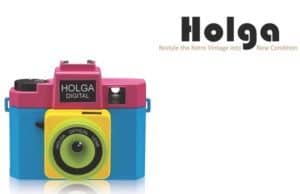 Following the successful funding of Piece, Wong quickly launched a new Kickstarter campaign, Holga Digital – a colorful retro digital camera project.
The Holga campaign closed at over CDN $320,000. In total, Wong has now raised over CDN $720,000 on Kickstarter – not a small sum.
Funded Today had signed up to assist on the Holga campaign too but soon after it launched, Wong's bill for the first project came due. For whatever reason, Wong decided not to pay.
So you may be wondering if Wong has delivered on his commitment to ship both Piece and Holga. A quick trip to the comment section of each campaign shows that some of the products have been received but numerous backers are disgruntled. One Kickstarter Superbacker who supported Holga politely commented at the end of this past March;
"Worst paperweight ever! You sacks of shit need to refund my god damn money! Still waiting on a functional product"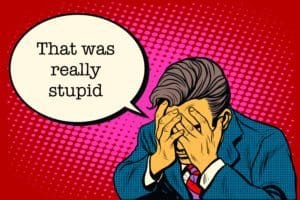 And yes, there are plenty of jokes you can make about Piece… but Smartgears has shipped some of the perks.
Following the completion of the Piece campaign, according to their contract, Wong owed Funded Today a bit over $88,000 for their services. Not an unreasonable amount to pay.
But Dennis Wong refused to honor his obligation. While he collected his money through Kickstarter, the Funded Today team did not receive a single penny for their work. It is highly questionable if Wong would have been able to raise so much money without professional assistance – a common occurrence in the rewards based world.
Now, under the agreement with Funded Today, there is a binding Arbitration clause. Funded Today, citing the clear breach of contract, decided to pursue this route instead of going to the courts. Either process is not much fund and both can take a good amount of time and money. Alvord explained that, under the arbitration agreement, both parties had to cover the initial fee amounting to $20,000. Wong did not pay his portion so Funded Today paid it all.
Stupid Decision by Smartgears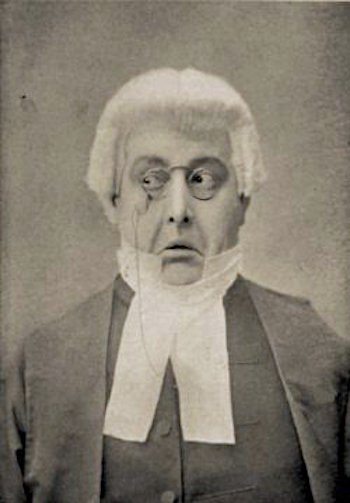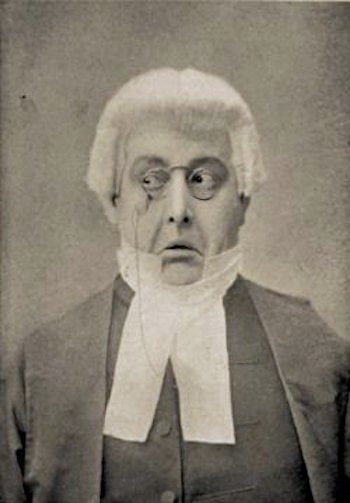 A preliminary hearing was scheduled for June 20, 2016. As a result of this hearing, the Arbitrator issued an order for both Funded Today and Dennis Wong and Smartgears to take place in Salt Lake City, Utah. Wong decided to skip the hearing, along with an opportunity to plead his case. A bad decision on his part and one he probably regrets.
On March 27th, 2017, the Arbitrator announced her decision:
Funded Today will be paid its invoice of $88,471.22
An additional 10% of the balance was granted
An additional 10% fee of total adjust gross pledges was granted
A 3% penalty per month was assessed (for 16 months)
Administrative fees totally $19,319 were added to the bill for the arbitration
In total, if my math is correct, Funded Today will receive an award of around $190,000 PLUS a 40% fee to go towards collecting from Dennis Wong and Smartgears in Hong Kong.  The total of $266,000 makes the original $88,000 look rather small. Next stop for Funded Today is, most likely, a trip to Hong Kong.

There are plenty of risks in perk-based crowdfunding. It is clearly understandable that Funded Today decided to pursue Wong's failure to pay. Yes, Funded Today must still pursue Wong and Smartgears Global in the courts of Hong Kong but they are pretty confident the Hong Kong judicial system will support the arbitrator's clear-cut decision.

While there will always be another type of fraud and a different con around the corner, it is good that Funded Today persevered and won a substantial judgement. Let's hope this will give pause to other possible bad actors that will think twice before using crowdfunding to line their own pockets at the expense of others.

Have a crowdfunding offering you'd like to share? Submit an offering for consideration using our Submit a Tip form and we may share it on our site!

Sponsored Links by DQ Promote