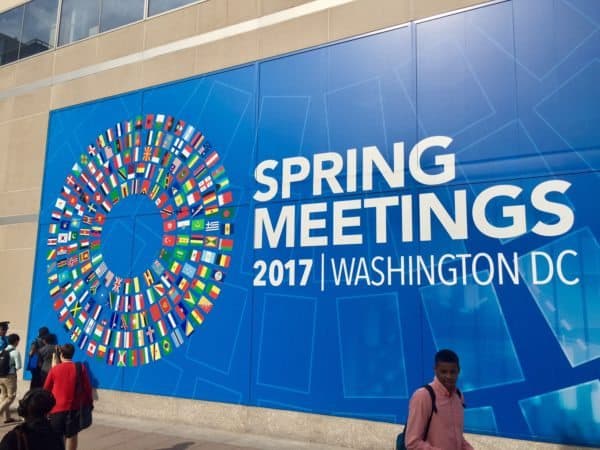 This is a special time of the year in Washington, DC. It is the annual Spring Meetings of the IMF and World Bank meaning a diverse group of policymakers and regulators descend upon the US Capitol clogging restaurants and over-booking hotels. This also means there is a diverse group of financial regulators in attending including representatives from Singapore.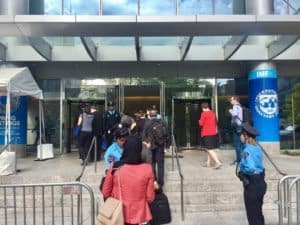 Ravi Menon, Managing Director of the Monetary Authority of Singapore (MAS), delivered a speech yesterday entitled; "Financial Regulation: The Way Forward". The speech, presented at the central banking think-tank, Official Monetary and Financial Institutions Forum. The presentation tackled Fintech, of course, an area in which Singapore excels.
Menon, quoting Kierkegaard, explained, "Life must be understood backwards, but it must be lived forward." Menon believes financial regulation is at an inflection point and that "regulatory policy must continually seek the fine line between discouraging excessive risk-taking and encouraging innovation."
Speaking specifically about Fintech innovation, Menon affirmed;
"FinTech or the application of technology to financial services is transforming as well as disrupting the industry."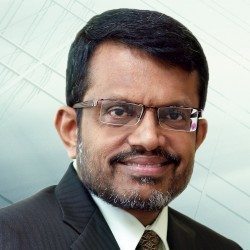 He then listed several of the hottest subsectors of Fintech innovation:
Digital payments are becoming more widespread, propelled by advances in near-field communications, identity authentication, and biometrics.
Internet-enabled distribution platforms are emerging that make financial products directly available, e.g. peer-to-peer lending, crowd-funding, and pay-as-you-use insurance models.

The smartphone is becoming your bank, your insurance broker, and your investment adviser.

Blockchains or distributed ledger systems are being tested for a variety of financial operations – to settle interbank payments, to reconcile trade finance documentation, to execute performance contracts.
Cloud technology is being used to store large volumes of data at low cost and retrieve them on-demand.
Big data – aggregating and analysing large data sets, including through the use of sensor networks and natural language processing – is being used in many areas of finance: to gain richer insights into customer needs, to detect fraud in financial transactions, to sharpen surveillance of market trends.
Menon told the attendees that regulators should not be afraid to work collaboratively with Fintech firms. Developing a deep understanding of emerging technologies demands regulators to work directly with Fintech entrepreneurs. He explained that regulation should "not front-run innovation" – an all too typical approach;
"Introducing regulation prematurely may stifle innovation and potentially derail the adoption of useful technology," stated Menon.
The MAS approach is guided by proportionality and materiality. Regulation only kicks in when new technology and affiliated risk crosses a certain threshold. Of course any regulation must be right-sized to the risk.
Menon also told attendees that Fintech experimentation must be encouraged. The Singapore Fintech Sandbox was mentioned as a useful method to test new concepts in a controlled environment.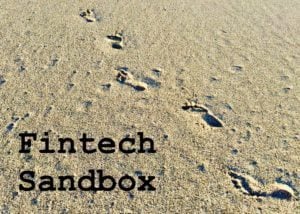 Menon outlined how the MAS Fintech Sandbox works.
The sandbox is available to both regulated financial institutions and unregulated FinTech players to test innovative products and new technologies.
Firms entering the sandbox do not need to meet all the relevant regulatory requirements at the onset.
To ensure that the consequences of any failure are contained, the experiments are conducted within agreed boundaries, such as the number of clients, scope of the activity, etc.
The experiment is time-bound.

If successful, the entity must exit the sandbox and fully comply with all relevant regulations if it wants to roll out the innovative product to the broader market.
If the experiment fails, well, we all learn something.
The Sandbox is obviously a two way street – perhaps providing more benefit to regulators  than the firms themselves.
Menon also touched upon Regtech and how technology is improving compliance and helping financial institutions manage risk.
Menon predicted that Regtech will advance in several ways:
Predictive analytics is being used in stress testing – to assess the ability of large, complex financial institutions to withstand a variety of stresses affecting different parts of the business in different geographies.
Cognitive computing and behavioural algorithms are being used to monitor and detect suspicious trading and possible misconduct in financial institutions. Machine learning capabilities can help to identify subtle patterns in behaviour, which are hard to detect using traditional data analysis.
Fintech can be quite good for both consumers and business. It can also be incredibly beneficial to regulators if used appropriately.  While some governments have been hesitant to embrace the potential of Fintech, most notably the US, it is clear the benefits far outweigh the risks. The plethora of US regulators and current administration would do well to listen to Singapore's experience and strive to replicate their accomplishments.

Sponsored Links by DQ Promote