Larian Studios, the company behind Kickstarter successes Divinity: Original Sin and Divinity Original Sin 2, announced on Tuesday details about Game Master Mode, a feature in Divinity: Original Sin 2 that allows players use Divinity's combat and roleplaying systems to create their own custom tabletop RPG campaigns.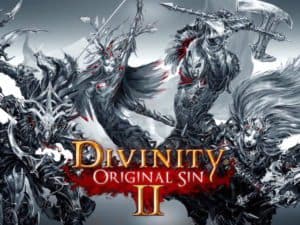 As previously reported, Divinity: Original Sin 2 is described as a single and multiplayer top-down, party-based role-playing game with pen and paper RPG-like levels of freedom. The game features turn-based combat, a strong focus on systematic gameplay and a "well-grounded narrative." The game is currently in development for PC in English and subtitles will be available in German, French, and Russian. Other gaming platforms and subtitle languages might be announced at a later stage. During its time on Kickstarter, Divinity: Original Sin 2 successfully secured $2,032,434 from 42,713 backers.
While sharing details about the new feature, Larian Studios revealed:
"Game Master Mode is focused on storytelling, and game masters have complete control over the campaign they create. They can choose from a wide array of campaign maps or upload their own images to serve as the global stage for their adventure, and choose from a huge number of pre-built settings and character models to create combat and roleplaying encounters. Game masters can also use Divinity: Original Sin 2's completely overhauled modding tool to build their own battle arenas, provincial villages, haunted ruins, and many other classic fantasy adventure settings."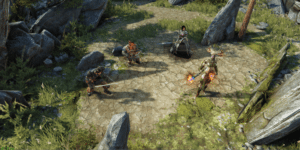 The studio went on to add:
"Role playing and NPC interactions are facilitated through a 'vignettes' system, which allows game masters to create text 'cards' that allow players to choose between multiple dialogue and decision options and make dice-based skill checks. Just like in real tabletop games, success is determined by the game master alone, who is free to fudge the numbers however he or she sees fit. When fights do break out, game masters and players have Divinity's full tactical combat system at their disposal – game masters can let enemies fight automatically, or take direct control over NPCs to match their players in head-to-head combat or support them in battle."
Check out Game Master Mode in action below.
Have a crowdfunding offering you'd like to share? Submit an offering for consideration using our Submit a Tip form and we may share it on our site!