RateSetter is expanding its footprint by entering into a strategic partnership with personal loan provider George Banco. RateSetter has also acquired an equity stake in the George Banco company.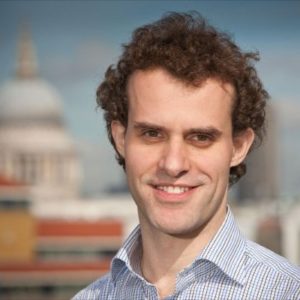 George Banco is one of the UK's largest guarantor lending platforms. The partnership incorporated the acquisition of two specialist motor finance businesses. The move was described as widening RateSetters's direct lending network and is part of a broader strategy where RateSetter builds closer, direct relationships with borrowers.  RateSetter also noted this marks the end of wholesale lending originations through the platform.
"Our focus on direct lending supports our goal of delivering excellent risk-adjusted returns for investors and attractive finance to borrowers. To achieve this, we have invested in our direct origination capabilities by bolstering our in-house expert lending teams," commented RateSetter COO Peter Behrens. "Today's announcement builds on this – by extending our direct distribution network we build closer relationships with our borrowers and create more opportunities for future growth."
It's All About Growth
RateSetter previously provided financing to George Banco. RateSetter will now lend directly to George Banco's growing customer base with George Banco generating the leads.
Additionally, RateSetter has acquired specialist motor finance providers Vehicle Stocking Limited and Vehicle Credit Limited out of their parent company's administration. RateSetter will rebrand both businesses and invest in them to build on its current motor finance capabilities. RateSetter previously provided wholesale finance to these businesses.
Marc Howells, George Banco's CEO, said they were delighted with the new partnership which will support sustainable growth of their business. 
Chris Burgess, Managing Director of both VCL and VSL, added he was excited to join forces with RateSetter as it puts his business in a far stronger position.
Since platform launch, RateSetter has funded over £1.8 billion in UK loans to 300,000+ individuals and businesses. More than 50,000 investors have funded these loans.