The Center for Financial Services Innovation (CFSI) has announced the addition of Adrienne Harris, Ben Mangan, and Judith Samuelson to its board of directors.  CFSI was launched in 2004 to support innovation in the financial sector and to improve the plight of the millions of people who are underbanked.
Harris is the Chief Business Development Officer and General Counsel of States Title, Inc., Mangan currently serves as Executive Director of the BerkeleyHaas Center for Social Sector Leadership. Samuelson is the founder and Executive Director of the Business and Society Program at the Aspen Institute,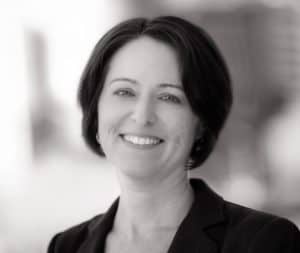 Jo Ann Barefoot, CEO of Barefoot Innovation Group, LLC, and an advocate of "regulation innovation," steps into the role of Board Chair, replacing Susan Ehrlich, CFO of Simple, who had served on CFSI's board since 2006.
"We are excited for these seasoned leaders to join the board and for Jo Ann to step into the role of Board Chair," said Jennifer Tescher, President and CEO, CFSI. "With proven experience leading and advising on initiatives for positive impact, Adrienne, Ben and Judy all demonstrate CFSI's dedication to improving the financial health of Americans."
It is interesting to note that Harris previously served as Special Assistant for Economic Policy to President Obama at the White House National Economic Council, focusing on issues including financial reform, financial technology, and housing finance reform. In the waning days of the Obama administration she authored a document that aspired to be a national framework for Fintech innovation.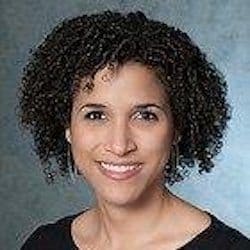 Harris also served as Senior Advisor to the Deputy Secretary in the U.S. Department of Treasury, and represented financial institutions and other corporations as an Associate at the law firm Sullivan & Cromwell LLP.

Mangan is Executive Director and Faculty at the BerkeleyHaas Center for Social Sector Leadership. In this role, he teaches strategy and leadership for social impact as well as guides the Social Lean Launchpad program. He also helps lead BerkeleyHaas's Global Social Venture Competition and the school's global partnership with Philanthropy University.

Prior to his position at BerkeleyHaas, Mangan's diverse career took him from the high school classroom to the field of archaeology before joining Ernst & Young and eventually co-founding the groundbreaking micro-savings social enterprise EARN. He also serves as a Senior Fellow at the Aspen Institute Financial Security Program, and is a member of the Federal Reserve Board's Community Advisory Committee.

Samuelson is founder and Executive Director of the Business and Society Program at the Aspen Institute, driving the exploration of complex issues at the intersection of both. Previously, Samuelson served as Director of the Office of Program-Related Investments at Ford Foundation, home of the Foundation's $150 million social investment fund, targeting domestic and international investments in housing development, micro-enterprise, economic development and nonprofit infrastructure.

Barefoot is CEO of Barefoot Innovation Group, LLC and a Senior Fellow at Harvard University's Mossavar-Rahmani Center for Business & Government in the John F. Kennedy School of Government. Barefoot has been an advocate of "regulation innovation". In 2016 Barefoot co-founded Hummingbird Fintech, a reg-tech startup bringing new generation technology to anti-money laundering compliance. She is an angel investor and advises a range of fintech startups, and she is also host of the podcast series Barefoot Innovation.

Harris, Mangan and Samuelson join existing CFSI Board members Barefoot, Mark Ernst, Gina Harman, Brett King, Dr. Roderick King, Len Laufer, and Jennifer Tescher. Learn more about the CFSI Board of Directors.

Sponsored Links by DQ Promote