Online real estate investment marketplace, Wealth Migrate, announced on Thursday it is launching its #LikeAMillionaire luxury condo give-a-way.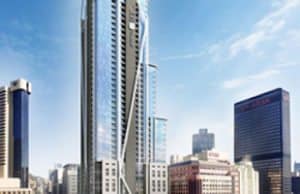 According to the platform, the condo is valued at $200,000 and is located in Cape Town's Zero-2-One Tower development. The contest has been open to South African residents for the past month and is not open to a global audience. Scott Picken CEO of Wealth Migrate, stated:
"The mission of Wealth Migrate is to help investors from all over the world have access to high-quality real estate investments in developed markets. While our marketplace allows investors to access these investment offerings for as little as $1,000, we wanted to take our commitment to giving everyone an opportunity to own quality real estate a step further by giving away a unit, in what will be the most iconic piece of real estate in Cape Town, South Africa."
Wealth Migrate also noted that the Zero-2-One Tower, which is standing 42 stories tall, is set to be the tallest building in Cape Town upon completion in 2020. Picken added:
"People ask me what is the catch? I give them a simple answer that Uber gave out free rides with coupons so that when people tried the service they realized how much better it was than the traditional taxis. We feel the same way about online real estate investing. All we want to do is for people to experience the future of real estate investing."
The competition is open to all new users on the platform.