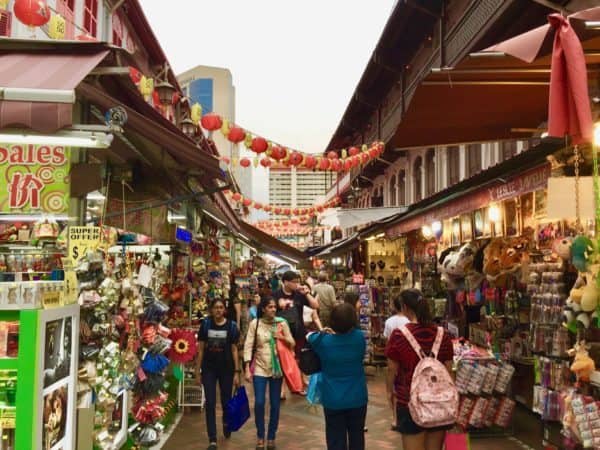 About a year ago, Crowdfund Insider connected with Julian Kwan, CEO and co-founder of Investacrowd, a real estate crowdfunding platform that was established in Singapore. Kwan was born in Australia but has spent the last 17 years in Asia – most recently Singapore. Having founded multiple companies, Kwan is a longtime real estate investor, developer, and manager.  InvestaCrowd was envisioned as a vehicle to provide access to real estate investments in select markets like New York City, Sydney or London.  As with many real estate platforms, by using technology much of the process may be completed online. Sophisticated Asian investors are highly interested in real estate – especially developed markets. A report by Cushman & Wakefield from earlier this year highlighted this fact. In a publication, Cushman & Wakefield explained;
"Compared to other countries, China ranked No. 1 among foreign investors in commercial real estate within the U.S. in 2016. China inbound investment deal volumes have grown rapidly, reaching $19.2 billion USD in 2016, a record high. Sixty-two percent of the investments, which equated to $11.9 billion USD, were deals over $1 billion USD. The five largest Chinese investment transactions were among the top ten largest transactions in the U.S. in 2016."
It should come as no surprise that New York is the largest recipient of Chinese investment in U.S. commercial real estate and represented 46% of total transaction volume.
With demand from Asia remaining strong, we decided to catch up with Kwan for an update on platform progress and for his perspective on the development of alternative finance in Singapore and surrounding markets.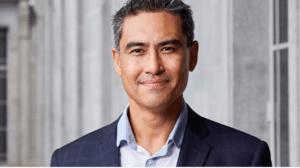 Kwan told us InvestaCrowd was in the process of obtaining a capital markets license from the Monetary Authority of Singapore (MAS) – now a requirement. While they have not yet received approval, he was confident they would receive approval;
"The government here is working to build online investing.  I believe they assessed the other markets like the UK, US and viewed what was working. We specifically chose Singapore. You need strong regulation .  In China, you have a lot of fraudulent platforms. Singapore is the financial hub of Asia. They are very much ahead of the curve," Kwan explained.
Kwan was laudatory of management at MAS and the ability to directly communicate with the regulators. He said the Fintech Sandbox was a good thing where you can pitch your idea. MAS may say no or they may say yes. He added that MAS has committed over $200 million to help spur Fintech growth.
"I do not know any other regulator that has that type of money to invest in Fintech startups," said Kwan.
As for the status of the InvestaCrowd platform, Kwan said progress had been good but could, of course, be better. InvestaCrowd accepts only accredited investors. Today they have about 1800 registered investors in total. On the business side, they are participating in mid-sized deals that range from $25 to $100 million Kwan said they have raised between $3 million to $4 million on their platform for real estate with a total cap of $400 million dollars. As previously mentioned, InvestaCrowd only targets deals in developed markets in Australia, the US and the UK.
"We are validating and making certain we are choosing the right developers. It is a new, cross-border business. It takes time to get people comfortable as to how it works," commented Kwan.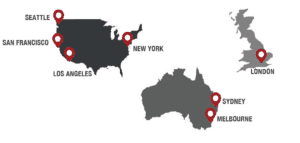 But current investors are turning into repeat investors. InvestaCrowd does not focus on Southeast Asian real estate as the platform seeks to bring better quality deals in developed markets. But this adds a different challenge to the mix. While he likes the Singapore market it is in a bit of a pause. On the other side, he is very cautious on deals in countries like Vietnam, Indonesia or China – a country where he spent many years in the real estate sector.
Kwan said they are looking to set up a line of credit too, so as to be able to pre-fund deals. Developers typically want to move as fast as they can once they have put all the mechanics of a project together. If InvestaCrowd can pre-fund a dea, and then turn around and open it up to other investors on their platform, they can add speed to the process. This is similar to what some of the US platforms have been doing for quite some time. In reality the model is one of traditional syndication – except for the fact it is mainly online.
InvestaCrowd is also very selective about who they work with;
"If we find a sponsor or developer we do not like we move on. We found 'something' in one recently where we just moved on. We cannot afford that and work with people like that.  You pick a good developer and operator and you get a good pipeline."
And here is the source of Kwan's biggest challenge: Mind set.
Asia, in general, is a very traditional region. Real estate investing is an old school game. But Kwan sees that changing as there is a whole new world of emerging investors that are far more comfortable investing online. Yet Kwan explains that many investors who understand the deal structure are not online. His biggest misconception was how far away user adoption remains. They were building a technology company to rapidly scale but real estate, at least in Asia, is still very much mired in the analog past.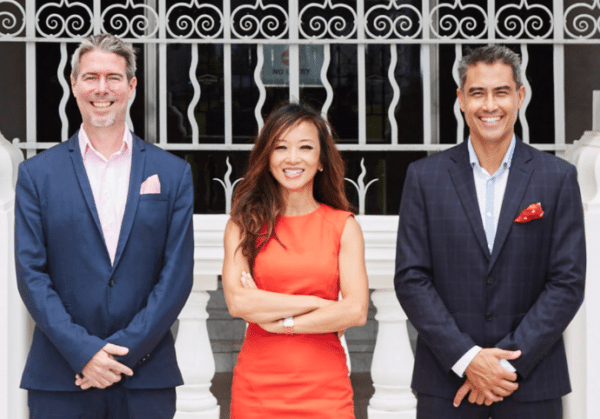 Part of the sector hesitancy is also due to the potential for fraud. Why isn't InvestaCrowd doing 10X the volume now?
People are very afraid of losing their money. Some Asian countries, outside of Singapore, have earned a reputation for fraud. There have been stories of developers pitching Ponzi schemes to investors only to disappear as soon as the funding has been raised. Singapore is built upon rule of law. You cannot always say the same for some other countries.
But  Kwan says he always knew it would take several years to build out the strategy. Singapore, while a very wealthy economy, is still rather small at just 6 million people. But the potential to provide access for sophisticated investors to high quality real estate deals continues to be profound.
"I have been in real estate for 15 years and we don't lose money. It has been a bit weird.  But if we become the western outpost of Southeast Asia [for real estate investing] that is a good thing.  Iron walls of legitimacy is a good thing," added Kwan.
Sponsored Links by DQ Promote