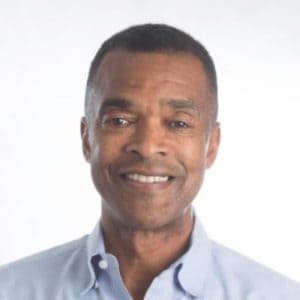 LendingClub (NYSE: LC), the leading marketplace lending platform in the US, has added Kenneth Denman to its Board of Directors. LendingClub states the appointment took effect on June 28, 2017. Denman joins as a Class One director and will serve on the Audit and Compensation Committees.
Denman brings an interesting skill set to the LendingClub board. Today, he is a venture partner at Sway Ventures – which he just joined this past April. But previously Denman has been a turn-around guy having served as a CEO at several companies in need of a boost. Denman's resume includes being CEO of; Emotient, Inc. (acquired by Apple in January 2016), Openwave Systems, Inc. (now Unwired Planet), and iPass, Inc. Denman has also held executive roles at MediaOne Group, Inc., US WEST Communications Group and the Battelle Memorial Institute Laboratory.
Scott Sanborn, CEO of LendingClub, called Denman a seasoned executive who will be "invaluable" as they scale;
"His deep roots in technology – including AI and mobile – will provide great perspective as we continue to leverage data, technology, and our marketplace model to get people the credit they deserve while providing an easy and rewarding experience for our investors."
Denman commented on his new Board position saying he was excited to support LendingClub as it transforms financial services;
"The market potential is massive and this company, with the current leadership team in place, is incredibly well positioned. I'm looking forward to joining a team so dedicated to helping people achieve their financial goals."
Denman is currently an active board member for Costco Wholesale Corp., ShoreTel, Inc., Mitek Systems, Inc., and Motorola Solutions, Inc. Denman formerly held board roles with Brightmail, Inc., Emotient, Inc., iPass, Inc., Openwave Systems, Inc. and United Online. He also served as the Director of the Cellular Telecommunications & Internet Association (CTIA) from January 2011 to January 2012, and as a Director of United Online, Inc., from June 2015 to July 2016.