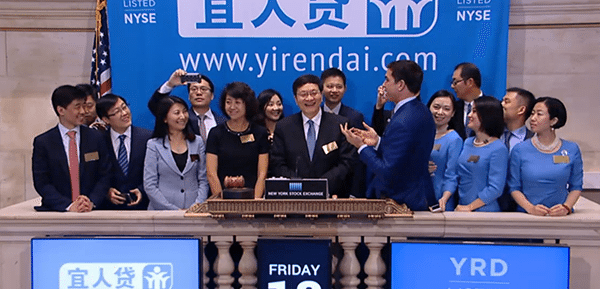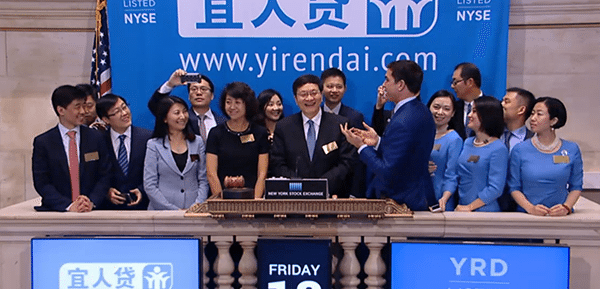 Yirendai (NYSE:YRD), a China based peer to peer lender that is a sister company of CreditEase, has shared that a lawsuit filed against it in 2016 has been completely dismissed. The putative class action lawsuit was brought by multiple law firms pertaining to the decline in the share price. Ostensibly, the legal action was taken in part due to actions by the Chinese government and not Yirendai as the government was in the midst of issuing new rules to regulate the exceptionally large P2P lending industry. Yirendai has facilitated approximately RMB 32.3 billion (USD $ 4.75 billion) in loans from March 2012 through December 31, 2016.
The legal action purportedly brought on behalf of a class of persons who allegedly suffered damages as a result of their trading in our ADSs between May 11, 2016 and August 24, 2016—alleged that Yirendai press releases dated May 11, 2016 and August 9, 2016 contained misstatements or omissions relating to an increasing amount of fraud related to customer application for loans and the potential negative impact that the Chinese government's implementation of new anti-fraud  regulations could have on the online lender.
These cases were eventually consolidated into a single action. Yirendai filed a motion to dismiss in March of this year. It appears they have been granted their request. Additionally, all parties were required to pay their own fees and costs and no sanctions were assessed on either party.
Shares in Yirendai have moved higher on the news. The American Depository Shares (ADS) were priced at $10 per share when they went public in 2015. Today they stand at over $27/share.
[scribd id=353491846 key=key-IK4ed4YWakWf6djVk399 mode=scroll]