investFeed, the next-generation social investment network that just replaced equities with blockchain based assets, completed its Token Generation Event (TGE) on Monday. The TGE closed with contributions totaling to 15,038 ETH with a market valuation of $4 million.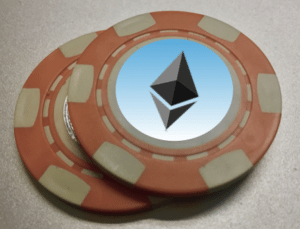 The company revealed that the FEED tokens (IFT), generated through Ethereum based smart contracts, have already been issued to the near 1000 contributors. CEO of investFeed, Ron Chernesky, stated:
"The amount of community support we have received over the last two weeks has been unbelievable and only reinforces our drive to deliver the best product we can to the cryptocurrency community. When we sought out to create an incentivized, next-generation social investment network for cryptocurrencies, we placed democracy at the center of our mission. That is why we held our token sale: we understood the importance of placing power directly in the hands of the community. Our development team has built the first version of the platform already and it's receiving great feedback. We are going to keep rolling out advanced features and unlock new functionality; it's now time to turn this vision into a reality."
investFeed's platform beta, which is now live, has more than 15,000 sign ups. The platform allows users to share opinions, market sentiment and investing ideas on 235 high-performing, highly liquid cryptocurrencies, each with their own dedicated stream. Comments and messaging functionality are now available on a Twitter-style user interface. Chernesky explained:
"The strong level of participation reflects a significant market need for a one-stop shop for investors and financial market professionals migrating from the relatively low yield world of stocks, bonds and real estate, to the exciting new world of cryptocurrency. Traditional investors, high-net worth individuals and cryptocurrency enthusiasts now have a better way to participate in, learn about, and benefit from the growing industry, one that we think is primed for extremely rapid ascension across the next decade."
investFeed's new platform notably launched ahead of schedule, which was originally planned for release 90 days post-TGE. The company added that its marketplace's internal utility token will be used to access popular investing ideas, peer-to-peer price predictions, investor insights, activating cryptocurrency alerts, and "Boosting" or promoting individual content.