BTCS Inc. (OTCQB: BTCS), a blockchain technology focused company, has signed a non-binding Letter of Intent to merge with Blockchain Global Limited (formally Bitcoin Group), an Australian blockchain company, subject to a number of conditions .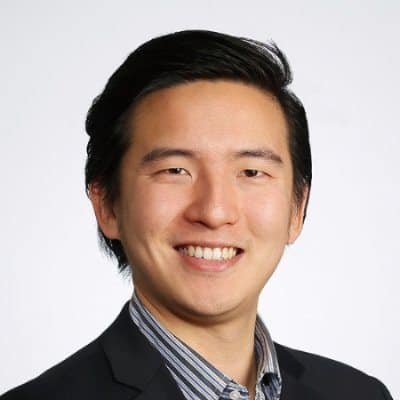 "As early movers in a rapidly developing industry, we've assembled a talented team with the necessary expertise to excel," stated BCG CEO Sam Lee. "In addition to our work with innovative companies through the Melbourne Blockchain Center, we've also positioned ourselves to be a leading consultant in the space, servicing companies that recognize the importance of incorporating blockchain technology into their organizational strategies. By teaming up with BTCS, we're deepening our pool of talent."
Charles Allen, CEO of BTCS, added,
"The blockchain space continues to suffer from a talent void. Together with BCG, and their track record of success, we're positioning ourselves to fill this talent void, ultimately capitalizing on the immense opportunity in blockchain technologies and leveraging our early-mover advantage."
BCG operates four distinct business lines, an institutional exchange platform, transaction verification services (bitcoin mining), a blockchain startup accelerator, and a blockchain technology consultancy. BCG generated AU$5.9 million (approximately US$4.4 million) revenue in FY16, a 300% increase over FY2015 revenue, according to the release.  BCG has approximately US$3.5 million in assets comprised of bitcoin and cash as of July 1, 2017, and is currently supporting its business through profit from operations.  The reported revenues are audited in accordance with International Financial Reporting Standards and are financial measures not calculated in accordance with U.S. Generally Accepted Accounting Principles.
BCG's ACX.io Exchange: BCG wholly owns and operates ACX.io, an Australian Bitcoin Exchange and liquidity provider. Leveraging BCG's asset security, exchange IP, and a proprietary liquidity engine, ACX provides a process to buy and sell bitcoin. Further, through ACX, BCG operates a proprietary arbitrage engine which captures a spread across multiple liquidity pools.
BCG Transaction Verification Services (bitcoin mining): BCG currently owns approximately 6 petahash ("PH") of mining capacity in a purpose-built outsourced facility in China. BCG's China operation has access to electricity at approximately US$0.04/kwh.
[clickToTweet tweet="[email protected] Signs Non-Binding LOI @BlockchainGL @crowdfundinside #bitcoin #fintech" quote="BTCS Signs Non-Binding Letter of Intent to Merge with Blockchain Global"]
BCG's Start-up Accelerator: BCG complements its core business operations with a novel start-up accelerator program targeted at companies that are developing innovative blockchain technologies and applications. Through BCG's Melbourne Blockchain Center, a 6,000 square-foot leased facility launched in late 2014 and located in the heart of Melbourne, BCG has played a role in accelerating the development of a number of companies. BCG typically retains an equity stake in the companies it incubates and/or receives a licensing agreement or other economic incentive.
BCG's Technology Consultancy: BCG also provides blockchain technology advisory services including the preparation and support of crowd-sourced Blockchain token sales and Initial Coin Offerings.
According to release, the LOI is subject to a number of conditions including the approval of BCG's shareholders and board and the approval of BTCS's board, and the settlement of all of BTCS' debt prior to closing. The LOI is also subject to the execution of a definitive agreement which the parties agreed to execute within 30 days following the Company receiving the audited financial statements of BCG, audited in accordance with GAAP by an auditor registered with the Public Company Accounting Oversight Board.
Under the terms of the LOI, BCG shareholders shall receive a combination of common stock, convertible preferred stock and warrants equal to 75% of the fully-diluted equity securities of the Company post-closing. The warrants will be a series of warrants drafted to reflect the differing outstanding warrants of the Company as of the closing date and contain similar terms including exercise prices, terms, and anti-dilution protection.The LOI also provides that the two current executive officers of the Company will receive 12% of the Fully Diluted Equity in the form of common stock, preferred stock or restricted stock units in a manner to be determined by the Company. For more LOI details, please click here.