Less than one year after Indiegogo teamed up with MicroVentures to launch its equity crowdfunding platform, co-founder of the global funding portal, Slava Rubin, sat down with Fortune to discuss equity offerings
As previously reported, Indiegogo launched the new equity portal with MicroVentures on November 15th, which was six months after the new equity crowdfunding regulations (Title III) went into effect. It now allows anyone (accredited and non-accredited investors) to invest in startups and growing companies. At the time of the portal's debut, CEO of Indiegogo, David Mandelbrot, explained:
"Our mission has always been to make it easier for individuals to raise money for projects they are passionate about and this is the latest way we're helping entrepreneurs access the financing they need while also giving backers the chance to invest in new companies. Since Indiegogo first launched we've wanted to offer these sort of investments, and we're very excited to be officially giving the millions of people who visit our platform every month the chance to get involved with equity crowdfunding opportunities."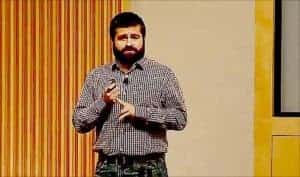 Although all the campaigns on Indiegogo/MicroVentures' platform have all overfunded, Rubin stated during the latest interview that it has been a slow start with the funding method:
"It's so new that so few people know about this. There's going to be the early adopters who are willing to rake risks and those things will go well or they'll learn from them, and then they'll be able to tell their neighbors or their friends."
Check out the full interview below.