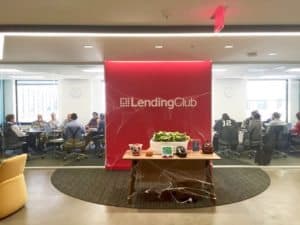 LendingClub (NYSE:LC) has been hit with a lawsuit that names former CEO Renaud Laplanche alongside current and former board members and former CFO Carrie Dolan. The complaint, filed in the Court of Chancery in Delaware, states;
"Throughout the period December 11, 2014 and continuing through May 9, 2016 (the "Relevant Period"), the Individual Defendants breached their fiduciary duties to LendingClub by failing to institute adequate internal controls regarding financial disclosures, related party transactions, and data integrity and security, all while causing LendingClub to represent in the Registration Statement and a series of subsequent filings that such controls were sufficient."
The suit has been filed by two shareholders; Kelvin Farley and Jay Fink.
The accusations swirl around the departure of Laplanche which occurred in May of 2016. The document is a compendium of the events following the departure that have been widely shared.  Since that time, LendingClub has been in rebuilding mode and recently has seen some signs of light at the end of the tunnel.
The plaintiffs state that the individual defendants breached their fiduciary duties and caused a dramatic reduction in LendingClub's stock value and prospects for growth. The filing also mentions the five class action lawsuits in the California Superior Court that have since been consolidated into a single action. The document notes that approximately $100 million in expenses has been incurred due to the misdeeds of management. Ironically, the filing states the company is likely to continue legal costs associated with defending against these lawsuits.